Check Out the New Online CCRS Foundations Course on Schoology!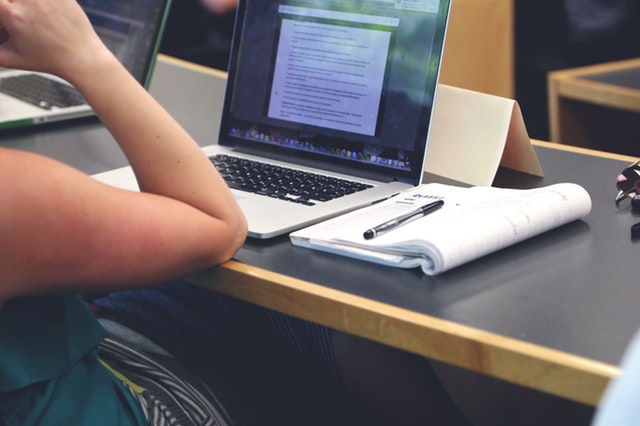 October 29, 2018
Check Out the New Online CCRS Foundations Course on Schoology!
Kristine Kelly, Literacy & ELA Coordinator
Anyone who has completed CCRS ELA or Math Foundations at Summer Institute, Math Institute, the Language & Literacy Institute (in the beautiful month of January) or in the early days of the MN State Standard Adult Diploma knows there is so much information to take in during these face-to-face workshops.
While the presenters love to see you LIVE in these workshops, we know this isn't always possible. Therefore, we took what we've learned in the last 3 years and built on the terrific work that went into the original Moodle course posted on the Minnesota Literacy Council's online training site in 2015. Now, the CCRS Foundations course is on the Schoology platform. Like the original course, the lessons are self-paced, and you will receive CEUs upon verification of your course completion.
This course is designed to provide a thorough introduction on standards-based education, how the CCRS emerged for Adult Basic Education (ABE), what the standards are and are not, key instructional shifts brought out by the standards, and how to begin integrating the CCR standards into ABE instruction.
Lessons included in the new course:
Introduction to MN ABE Content Standards
Introduction to the College and Career Readiness Standards
Key Shifts in ELA & Math
CCRS for Mathematics
CCRS for English Language Arts (ELA) & Literacy
Additional Resources
There are many concrete examples and resources we've gathered to share, quizzes (fun, right?!), and assignments to help you dig deep into the shifts, standards, and practices of the CCRS standards. You will also receive feedback on assignments, which is easier to provide on the Schoology platform.
Who should take this course?
As stated in the beginning of this article, doing the ELA or Math Foundations workshops face-to-face is always a great idea. Working directly with other teachers, often with similarly leveled students, has many benefits! However, we recommend this course for:
Anyone who has been through a face-to-face workshop but wants to review some or all of the topics
Anyone who hasn't completed a face-to-face workshop yet
Anyone who has completed a face-to-face workshop in one content area (ELA or math) and wants to dig into the other content area
Originally published 9/7/18
How do I Sign Up?
Accessing the CCRS Foundations online course is as easy as 1 – 2 – 3!
Go to schoology.com and Sign Up as an

instructor

.
On the top blue bar, choose Courses, and then click My Courses on the right.
Click Join a Course and then enter the course access code FDF9M-R6WTR.
Please note that this is a brand new course, and you may run into a few hiccups or typos. We're actively working on it as we receive feedback.
So check it out! Here at ATLAS, we're feeling pretty excited about it. Please contact Kristine Kelly at kkelly01@hamline.edu with any questions.
Kristine Kelly, Literacy & ELA Coordinator
ATLAS