PELSB Cultural Competency Training – PART 2
PELSB Cultural Competency Training – PART 2
February 25, 2022 @ 8:30 am

-

12:00 pm

CST

Free
Registration Deadline: THU. 2/10/22
(Register on February 11 calendar entry; you do not need to submit a separate registration for each meeting.)
Eligibility: Minnesota adult education practitioners only
This Cultural Competency training is only open to Minnesota adult educators. Our apologies if you are located outside of Minnesota! Please note that you are welcome to access our Cultural Competency resource library.
There is a great deal more to cultural competency than using the right words or choosing multicultural readings. This training will introduce adult educators to concepts and skills needed to start on the journey to becoming a more culturally competent educator. Per MN Statutes 122A.181 and 122A.182, and MN Administrative Rule 8710.7100, every teacher in Minnesota who is seeking relicensure needs to complete the cultural competency training requirement. This PELSB-approved cultural competency training is aligned to MN Administrative Rule 8710.0310 Subpart 1D and provides Minnesota adult educators the opportunity to learn together through dialogue, activities, and reflective practices.  Come join us in advancing your skills and knowledge for a more culturally responsive adult teaching and learning environment. Facilitated by Dr. Rose Wan-Mui Chu and Andrea Echelberger.
Note: This is a two-part training from 8:30 am – 12:00 pm on BOTH February 11 and February 25. You must attend both days in full to meet the PELSB requirement. The training will not be recorded.
If you require ASL Interpretation, please contact Gail Rutan at grutan01@hamline.edu
---
Dr. Rose Wan-Mui Chu has dedicated her professional life to the tireless pursuit of education equity and excellence for children and youth. Rose brings almost 30 years of rich and diverse cross-sector experiences.
Founder and President of Plum Blossom Strategy LLC, Dr. Chu is an experienced educator and consultant, a fierce advocate for elevating, demystifying and strengthening the teaching profession. Rose has a diverse professional portfolio: such as designing and facilitating community engagement activities or Minnesota state-approved Cultural Competency Training for educators, supporting community based organizations in youth development efforts, and being a thought partner for organizational leaders on systems thinking and systems change.
A first generation immigrant from Hong Kong and a first generation college graduate, Rose's original Industrial Engineering background and work experience, coupled with her most honored role as a classroom teacher have continued to ground her life's work in educational reform and transformation. She is professor emerita at Metropolitan State University​, where she has previously been a faculty and department chair at the Urban Teacher Program. Rose also held executive leadership positions as Assistant Commissioner of the Minnesota Department of Education, and as interim Dean of Urban Education at Metropolitan State University.
Rose was elected to the school board of the Roseville Area Schools and began her first term in January 2020..
---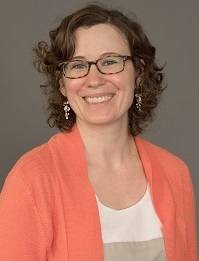 In 2004, Andrea Echelberger began a two-year AmeriCorps position in St. Paul teaching adult refugees and immigrants English, and she's never looked back. Throughout her teaching career, she has worked with a wide variety of cultural backgrounds and language levels, and while she's loved every class that she's taught, literacy level learners are her favorite group to teach. After five years of teaching with Literacy Minnesota, she left in 2013 to work with the U.S. English Language Fellowship program in Phnom Penh, Cambodia.  Andrea returned in the fall of 2015 to take up a position teaching the Basic English Class at the Open Door Learning Center – Lake Street. In 2016, Andrea became the ESL Training Coordinator at Literacy Minnesota, where she conducts interactive and engaging professional development for Minnesota teachers and tutors. She received her MAESL from Hamline University and holds an ABE Minnesota Teaching License from the University of Minnesota.
Andrea is continuously humbled and inspired by the lessons and stories that she hears from her learners every day, and is passionate about helping the people that she works with develop their voices in English so that they and their families are able to thrive in Minnesota.
Looking for agendas and session descriptions from previous ATLAS events? Check out our Event Flyer Archive!
Get an overview of all MN Adult Education professional development (PD) activities in one convenient, searchable place!
CEUs for Viewing ATLAS Recordings
Couldn't attend a particular ATLAS webinar or virtual event? You can view a recording and earn 1 CEU by filling out this application form!
Get Details