Be Rational! Get Real! An Exploration of Number Categories
Be Rational! Get Real! An Exploration of Number Categories
March 14 @ 2:30 pm

-

4:00 pm

CDT
Registration Deadline: TUE. 3/14/2023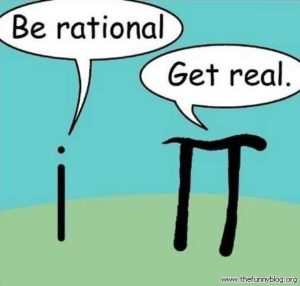 In this webinar, we will be investigating what makes a number fit into a particular category (Counting, Whole, Integer, Rational, Irrational, Real – We will not be covering Imaginary or Complex). The focus will be on the common characteristics of numbers in different categories, including the reason for rules that we have for operations with integers and how we know that irrational numbers are irrational.  We will see a few ways that ℼ was estimated and will talk about how accurate we really need to be with ℼ.  Let's play on ℼ day!
CCRS Connection: Students are asked to work with formulas involving ℼ in levels D and E. Deepening our own understanding of numbers – and specifically ℼ – will only enhance our teaching as we help students prepare for HSE diplomas. PLUS students all the way from level A to level E need an understanding of number categories!
If you require ASL Interpretation, please contact Gail Rutan at grutan01@hamline.edu.
Looking for agendas and session descriptions from previous ATLAS events? Check out our Event Flyer Archive!
Get an overview of all MN Adult Education professional development (PD) activities in one convenient, searchable place!
CEUs for Viewing ATLAS Recordings
Couldn't attend a particular ATLAS webinar or virtual event? You can view a recording and earn 1 CEU by filling out this application form!
Get Details