Dev Ed/ABE Toolkit: Chapter 1 – page 2
The Importance and Value of the Dev Ed/ABE Partnership Model
It is precisely with these extra ABE-provided learning supports and contextualized instruction which links students' learning of foundational skills with their needed academic or occupational content, where Minnesota partnership data is demonstrating a mixture of student learning improvements.  These include increased Dev Ed pass rates, the shortening of time in developmental education which results in expeditious student progression into their program of study, and increased student confidence leading to persistence.
It is important to note that the mission of ABE practitioners is to provide adults with educational opportunities to acquire and improve literacy and basic skills needed to become self-sufficient and to participate effectively as productive workers, family members, and citizens. The additional services provided by ABE instructors in college Dev Ed courses is a critical factor in addressing equity issues, which are further discussed below.
Successful Practices
An often asked question is what makes a Dev Ed/ABE partnership successful? In some cases, a partnership may have been attempted but failed to take hold, possibly due to any number of encountered barriers. These barriers are identified in the full version of this Toolkit (link available on this website).
In many cases, several partnerships have effectively launched, demonstrating early and continued success. In surveying those partnership team members (instructors and administrators), as well as conducting a national search on integrated instruction models, several success factors were identified, leading to improved student outcomes. It is recommended that the reader use the items below as a valuable checklist when forming or attempting to expand a Dev Ed/ABE partnership.
Locate willing instructors who are passionate about teaching Dev Ed and are open to classroom partnership
The ABE instructor and the faculty member appear to possess the capacity to develop a strong partnering relationship. This will take time and trust needs to be built. Partnerships embodying this factor tend to have greater success
Campus champions and the ABE staff understand what each side brings to the table and how the model enhances student outcomes, reduces costs for the students, and improves student retention
Strong commitment on the part of college leadership to support the Dev Ed/ABE partnership
Provision for adequate planning time and modification of the integrated practices used by the ABE and faculty member. Ensure the partners clearly define how they plan to work together
Faculty member compensation for planning and coordination time
If mutually desired by the partners, the intention at some point is to have an on-campus ABE presence, embedded into the discipline's department, partner classes, in the Student Success Centers, and in department meetings. In this way, students will see them as staff at the college, allowing for ease of access and connection
The Dev Ed/ABE Partnership Model and Relationship to Equity
The Minnesota State system has initiated a goal of "closing the educational equity gaps across race and ethnicity, socioeconomic status, and geographic location by the year 2030." The Minnesota DESR, mentioned in the preface, notes that this goal is a "staggeringly ambitious goal and one that will require both intentional systems and culture change and innovation, as well as advocacy and leadership with partners and stakeholders across the state to accomplish. " [Minnesota State Equity 2030 Plan and Minnesota State's Developmental Plan Report to the Legislature, February 2018.]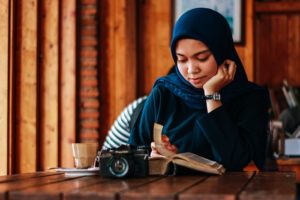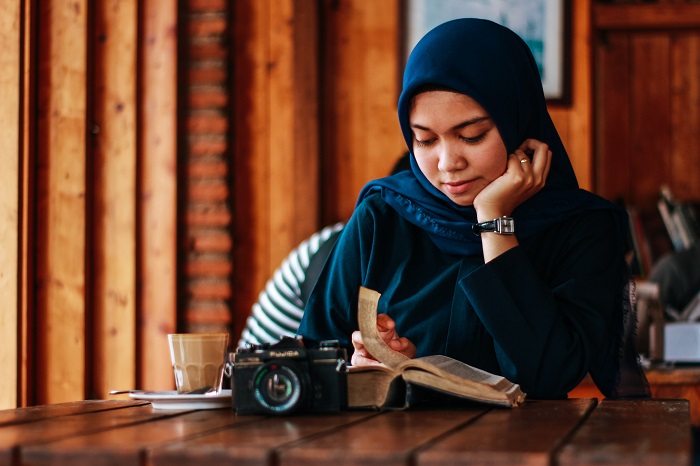 The Dev Ed/ABE model demonstrates a commitment to address this essential equity work. Dev Ed students are largely from historically underserved populations with a significant number coming from BIPOC communities. The demographic shift in Dev Ed students mimics or exceeds the shift in the general student population.
The Dev Ed/ABE partnership targets the issues identified with the current Dev Ed model including higher costs to students, delayed time to taking credit-bearing courses, lower levels of persistence and retention, all of which disproportionately impact low-income students, immigrants, and students of color. In no small part, this is because placement tests "consistently disadvantage students of color given that all but white and Asian students perform below their peers' scores." ["How to Prevent Worsening Developmental Ed Equity Gaps in a COVID-19 Landscape: Advice from a Community College Department Chair," EAB Blog Post, July 31, 2020.]
The Dev Ed/ABE partnership model seeks to improve developmental education outcomes through exploring and practicing more effective instructional methods with an objective of measuring the impact, diminishing costs, saving student time in college, and efforts to reduce barriers to college completion. This requires institutions to rethink how they design developmental education and gateway courses structurally, and the wrap-around services for students, while engaged in accelerated educational efforts to put them on track for credit-bearing courses within the first year in college.
Chapter Checklist
It is best to use this checklist with your partnership team to include minimally Dev Ed and ABE managers, and Dev Ed and ABE instructors who will be partnering. If you don't yet have a team, please return to this checklist when you do. How to begin a partnership and form a team is discussed in Chapter 2.
At the end of this chapter, your team should:
Be able to explain the chapter objectives to one another
Have discussed the section on how the Dev Ed/ABE model works and have begun giving thought to what might work for your partnership
Have a clear understanding of the role distinction between the college and ABE instructor
Have given some thought on how to accommodate advance planning time needed to begin a collaborative teaching experience the ensuing semester
Have fully reviewed the list of best practices. Administrators and managers have given some thought to how to support the best practices best suited to their domain, and same for the instructors
Have a good understanding of the model's relevance to equity work
---
View full Toolkit
You can view and download the full Dev Ed/ABE Toolkit below.
General Toolkit inquiries and/or feedback should be directed to:
View Toolkit