ABE Summer Institute Information & Updates
July 27, 2020
ABE Summer Institute Information & Updates
Molly Liberto, MN ABE Summer Institute Chairperson
Join your fellow ABE colleagues online August 19-20, 2020 for Minnesota's first virtual ABE Summer Institute! The following is a list of important news, deadlines, and handy links. Be sure and check them all out so you don't miss anything!
Summer Institute Conference Registration Now Open!
This promises to be a very useful and interesting conference. Don't miss it – registration deadline is August 10!
Keynote Speaker, August 19, 2:00-2:45 pm
Donna Minter, PhD, Licensed Psychologist, Founder & Executive Director of Minnesota Peacebuilding Leadership Institute.  When bad things happen, and our peace is stolen from us, we want to build peace back into our lives. The 2020 Keynote session will focus on the definition and purpose of resilience and self-care through research, highlight the effects of trauma, and provide strategies for self-care and building resilience that can be applied in our everyday lives.
Poster Session Proposals Due August 6th
A poster session is a low-key way to share with your colleagues!  This year, poster sessions will be VIRTUAL. Presenters will create a video that will be uploaded along with materials. It will be available for participants to view throughout the conference.  Check out the poster session page on the LAN website for more information and the application form.
Zoom Break-Out Session Co-Hosts Needed!
With the change to a virtual conference, we are in need of people who are familiar with the Zoom conferencing platform who would be willing to co-host a session or two (providing tech help, etc.).  If you are interested:
Please read the following google doc Tech helper instructions and session information.
Then sign up at https://signup.com/go/dPRnUBw.
Please sign up this week, as the Host of each session will be setting up a brief meeting for you, the presenter(s), and the Host to discuss the roles of each person and have a brief test of the system to be sure that everything is ready and everyone knows how to use the Zoom tools.
Contact Andy_Albee@rdale.org with any questions.
Hospitality Activities
BINGO: Wednesday, August 19 – 5:30-8 pm
Join us for online BINGO! Play along with your fellow ABE colleagues and win prizes from the comfort of your own home.
NOTE: Preregistration for the Bingo is strongly recommended so that we can share or e-mail Bingo cards to everyone and save time at the actual start of the Bingo session.  Please request your cards through this form at any time.
Restorative Yoga: Thursday, August 20 – 9:15-9:45 am | 12:30-12:45 pm | 4-4:30 pm
Jennifer Hildebrandt, Restorative Exercise Specialist, Emerge Pilates.  Learn to use a variety of relaxing, mindful stretches and exercises developed by Katy Bowman in her Nutritious Movement program to address the areas commonly associated with working at a desk/modern life sedentarism.
*For more Summer Institute information visit the LAN website Summer Institute page: http://literacyactionnetwork.org/summer-institute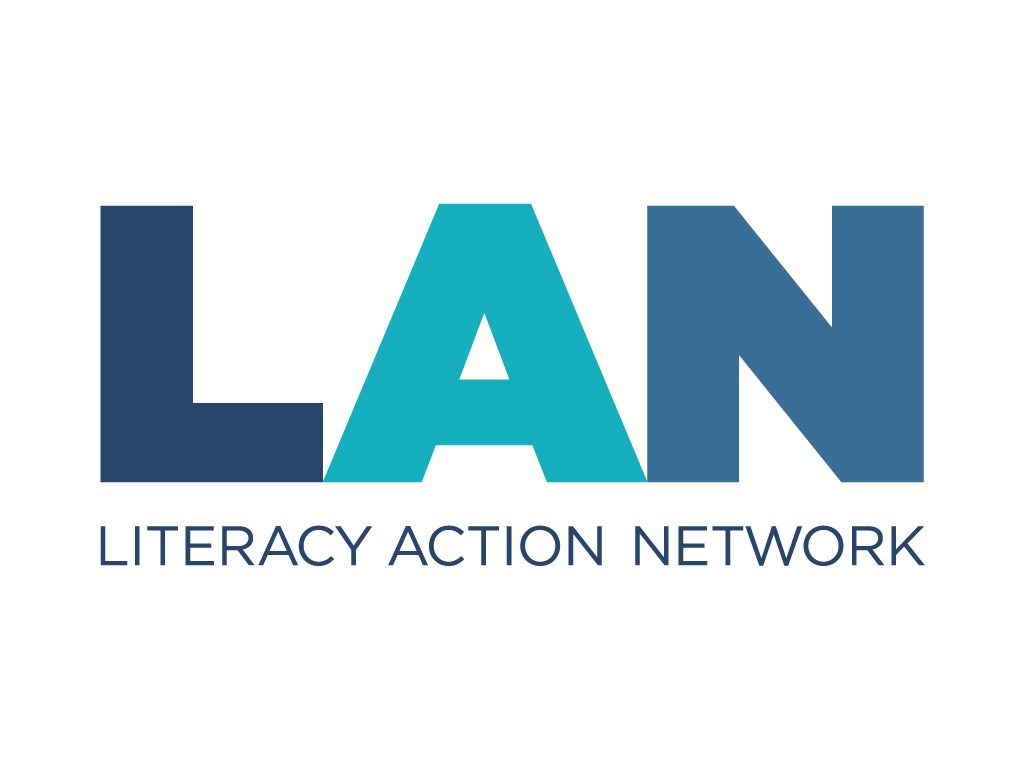 Molly Liberto, MN ABE Summer Institute Chairperson
Literacy Action Network