Does Your Student Have Dyslexia?
April 18, 2016
Does Your Student Have Dyslexia?
The Facts About Dyslexia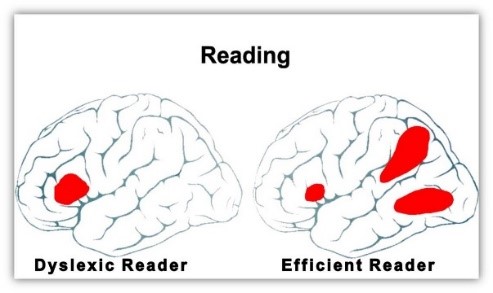 Dyslexia is a Specific Learning Disorder (often called a learning disability) which is a lifelong neurologically based condition that affects the way a person processes information (see wiring of brain image below).
In order to be diagnosed with dyslexia, there must be evidence of the following:
At least average intellectual functioning.
A significant information processing deficit.
A significant discrepancy between ability and academics in reading.
Common Symptoms
Poor phonics skills
Difficulty with accurate or fluent word recognition
Poor spelling
Slowed reading
Limited reading comprehension
Watch a short video about how dyslexia impacts individuals >>
More Information
For more information, visit PANDA'S website.
Have more questions? Contact Wendy Sweeney at PANDA: wendy_sweeney@rdale.org or 763-504-4095