March 28, 2016
Engage with EngageNY!
Kristine Kelly, ATLAS Literacy & ELA Coordinator
Though I focus mainly on providing writing resources for this newsletter, I'm sharing a resource this week that includes writing resources plus other CCRS English Language Arts/Literacy resources.
While putting together a recent CCRS training, I became aware of the website EngageNY. The site is quite large, but I found a wealth of curriculum materials created by and maintained by the New York State Education Department. These materials are aligned with the Common Core (which the CCRS is based on) and are geared for P-12 learners; however, in a short time I've already found materials I could easily adapt for my adult learners.
Materials are available in PDF or Word versions and can be adapted and used flexibly according to teacher judgment and student needs. In general, materials are free and available for educational purposes, unless noted.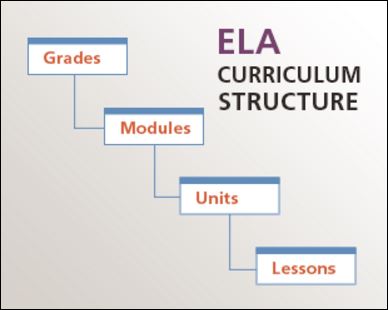 Following are some of the highlights so far:
Pre-K through 2nd grade listening and learning focused lessons
A Foundational Reading and Language Standards Resource Package for learners at the 3rd-5th grade levels that is based on the research underlying the standards
A writing module for learners at the 9th-10th grade levels with individual units that focus on argument, informative and narrative writing for the standards
Developing Core Proficiencies Units for learners at the 6th-12th grade levels that focus learners on the CCRS English Language Arts shifts of complexity and evidence as they practice reading closely and developing evidence-based claims and arguments. These units are different for each of the grade levels.
How to Use This Site
The Common Core Curriculum page will get you started on grade levels.
As you click on each grade level, you will see that curriculum breaks down into modules, units and lessons. The highlights above will appear as you click through the different levels, often in menus on the left side of the screen. As a reminder, the CCRS English Language Arts/Literacy levels break down into grade-level groupings to more closely reflect ABE levels of learning:
A (K–1)
B (2–3)
C (4–5)
D (6–8)
E (9–12)
As we look to the future and the development of more ABE-aligned materials in curriculum (both with publishers and in individual programs and classrooms!), we can continue to use available P-12 resources combined with what we know about best practices for adult instruction.
Kristine Kelly, ATLAS Literacy & ELA Coordinator
ATLAS