February 8, 2016
GED Testing Updates
Mimi Daniel, GED Grant Coordinator
There has been exciting news surrounding 2014 GED® changes!
EFFECTIVE NOW:
Testing Scores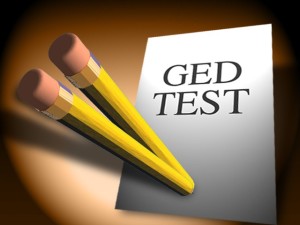 In January 2016, GED Testing Service announced new score changes to the GED test. The new passing score has been lowered to 145 as of January 26.
Please keep in mind that while the new score levels are effective immediately, GED Testing Service is still working on updating all systems to reflect these changes. On March 1, 2016, the score report in MyGED® will be updated to show the new score ranges. Students should not retake the test if their score report does not reflect the updated passing score.
Students who have previously taken the GED test and now qualify to receive their GED based on the new test scores will receive an email from GED Testing. It is very important for students to make sure their email and contact information in their myGED® account is current in order to receive their GED certificate without delay. Between now and February 29, be sure to have students in your program log into their account and update their contact information including email and mailing address.
Testing Costs
Now, all Minnesota GED test takers will be able to take their first GED test in each subject for free. The State of Minnesota is subsidizing the cost of their first test in each subject. If a student does not pass or does not show up for testing, they will NOT receive the subsidy for the retake tests; they will have to pay the standard retake test price. The promo code for the free test is MNGED80. The state has not identified an expiration date for this promotion at this time.
EFFECTIVE MARCH 1, 2016:
Social Studies Test Changes
The GED Social Studies test is changing! Effective March 1, there will no longer be an extended response portion for the social studies test. The test will be shortened by 15 minutes. Even though the social studies extended response will be gone, it is still important for students to work on their writing which can help them with passing the GED RLA test and help them to be more prepared for college-level courses and career opportunities. Please note that until March 1, the extended response will still be a graded part of the GED Social Studies test. Watch out for updated performance level indicators, based on the new changes, from GED Testing Services.
Mimi Daniel, GED Grant Coordinator
Minneapolis Adult Education