*New* Adult Career Pathways COURSE DESIGN Cohort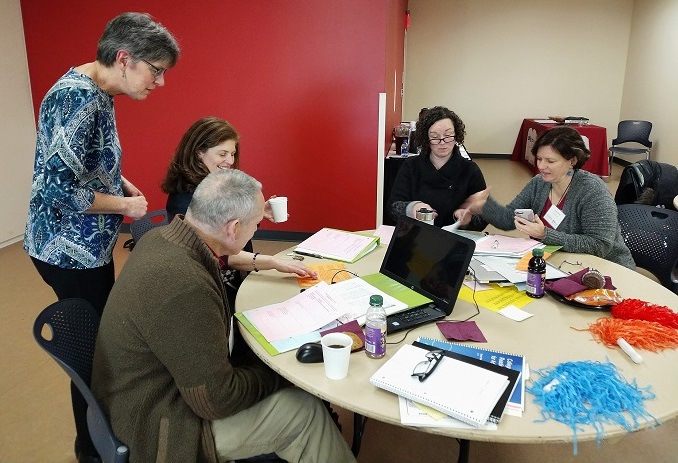 May 15, 2017
*New* Adult Career Pathways COURSE DESIGN Cohort
Liz Andress, Adult Career Pathways Consultant
ABE instructors – You are invited!
Join a group of 20-25 ABE professionals from across the state in a half-year product-oriented cohort to learn and then implement best practices in course design for a specific Adult Career Pathway in your program.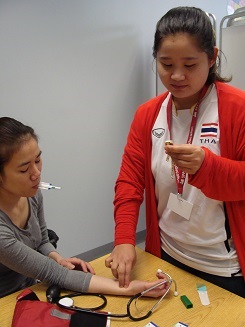 Adult Career Pathways (ACPs) provide basic skills, training, plus industry-recognized credentials, leading toward jobs that earn a livable wage, all in an accelerated time frame. Examples include healthcare careers (ABE provides a pre-CNA course), child development (ABE partners with the college to create a "bridge" course and to co-teach the first college class), truck driving (ABE creates a class for learners to prepare for the "CDL" permit test), and many more.
This focused course design training includes a one-day in-person workshop in the Twin Cities metro area, two webinars, four "assignments" to build your ACP course, plus coaching calls and peer review. It will be practical, highly supportive, and your participation will result in an actual course structured and partially developed by the end of the training. If you've looking for a way to roll up your sleeves and develop or strengthen a career pathway course, this opportunity is for you!
Who should participate?
This cohort is intended for ABE instructors or curriculum writers with a spectrum of experience, from very little to extensive. We will create a community of learning in which participants will be integral resources to each other. You'll be designing an adult career pathways (ACP) course that your ABE program plans to use. "Courses" may be for classroom delivery or for individualized learning settings. Options include:
Work to improve an ACP course you've previously designed and delivered
Work from an ACP course designed by someone else that you want to modify/enhance
Design a new ACP course from the start
Course design approach
A useful ACP course design outline has been developed by ATLAS that will guide our work (posted in the ACP Resource library under Course Design; first document, middle of the page). Training will cover each section – the why and how – and then participants will work on each section, post it for review and comment by a coach and a peer, allowing us to hone it as part of the process. The course design will include: career content sources; course overview; objectives and content standards; scope and sequence; file and document protocols; standard learning formats; student syllabus; teacher notes; and preliminary unit materials.
Activities
The cohort will run September 2017 to January 2018. Activities include:
Kick-off webinar (September)
Six-hour intensive workshop (October; Twin Cities metro area)
Individual work on four "modules," posted online to share with cohort
Response to colleagues' posts and two coaching calls
Wrap-up webinar (January)
Funds are available to cover travel and other approved costs associated with participation.
A complete schedule of activities and more details about funding are provided on the information/application form.
Questions? Please email Liz Andress, ATLAS Adult Career Pathways Consultant, at liz@solbrack.com.
Liz Andress, Adult Career Pathways Consultant
ATLAS