Recapping the Technology Integration Initiative
June 4, 2019
Recapping the Technology Integration Initiative
Chrysti Sander
"The Technology Integration Initiative is a professional development opportunity for ABE teachers who want to focus on contextualized use of technology in the classroom. Each year will focus on a particular technology tool or service, with the 2019 cohort focused on mobile learning. This is a 5-month PD offering, beginning with a face-to-face kickoff event in January 2019 followed by four monthly webinars" (Minnesota Literacy Council).
After being a part of last year's Technology Integration Initiative (TII) focused on using Google Docs and Drive in the classroom, I knew the value of being a part of this cohort. So I was excited when I heard the topic for this year's tech cohort was mobile devices. As a teacher where most of my students' only access to technology is on their phones, I looked forward to learning new tricks for teaching them.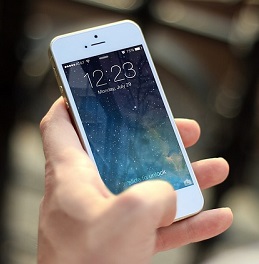 The cohort kicked off with a face-to-face meeting at the Minnesota Literacy Council, where we were able to meet the other participants and learn the overview for the next five months. Each month, we focused on a specific topic and then taught a lesson relevant to that topic. For the final month, we revised a previous lesson and added it to the OER Commons (https://www.oercommons.org/). The monthly focuses were: instructional apps and mobile-friendly websites; teaching with basic phone apps, the camera and video camera; and apps for learning – distance learning and self-study.
After each month's lesson, we had a webinar. The webinars were a valuable part of the experience. These were not your traditional "listen to someone droning away at you" webinars. Instead, the majority of the time was spent collaborating with other members of the cohort. We were able to share what went well with our lessons, ask for advice about specific apps or lessons, and brainstorm ideas for upcoming lessons. I learned something new every webinar.
The OER Commons is a great resource full of lesson plans submitted by other teachers. These lesson plans are designed for all ages and abilities and cover a wide range of subjects. Even better, OER Commons is easy to use. You can search by keyword, subject, education level, or standard. I have had success using this resource to find lessons for my Adult Diploma Students.
But, the biggest takeaway I got from this year's cohort was using common non-educational apps for educational purposes. It had never before occurred to me that a student could take pictures of a concept to prove understanding. For my lesson on teaching with basic phone apps, I focused on using the camera to find antonyms. My students had already learned synonyms and had a basic understanding of antonyms. I explained to them that they would be working in pairs to find antonyms for specific words. Once they found an antonym, they were to take a picture of it using their phone.
I showed them a couple of example pictures I had taken. I then had my students get into pairs. I gave each pair of students a list of words. Each pair then had to walk around campus and take pictures of an antonym for the words on their list. When we regrouped as a class, I had each pair partner up with another pair to share their antonym pictures. It was a very successful lesson that my students enjoyed. Once I started thinking outside traditional uses for apps, I discovered many educational applications.
I would recommend the Technology Integration Initiative to anyone looking to expand their use of technology in their classroom. Applications for the 2020 cohort will open in November 2019 and will be found on the Minnesota Literacy Council's website or in the MN ABE Connect newsletter.
Chrysti Sander
Northwest Service Cooperative