September is National Deaf Awareness Month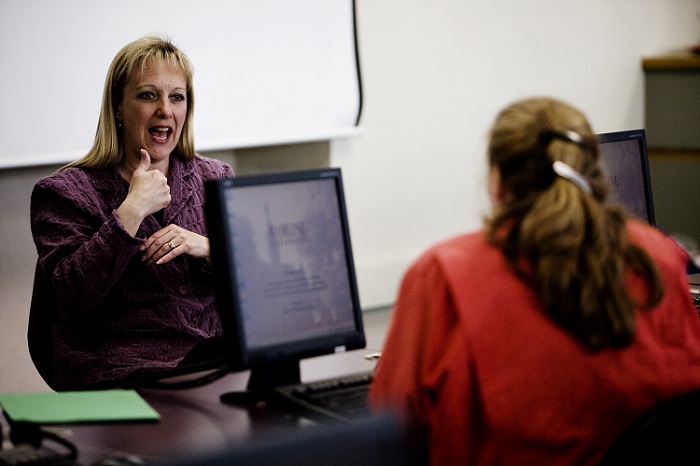 September 18, 2018
September is National Deaf Awareness Month
ThinkSelf-Minnesota Deaf ABE
ThinkSelf is a Minnesota nonprofit serving Deaf, DeafBlind, DeafDisabled and hard of hearing (DDBDDHH) adults from a wide range of backgrounds. ThinkSelf offers comprehensive, bilingual-bicultural education programming to fill critical gaps leading to self-sufficiency, including literacy skills, workforce preparation, and long-term career goals. Teachers are either Deaf or fluent in American Sign Language (ASL). Classes are designed and scheduled to meet the individualized learning needs and interests of deaf students and their culture. ThinkSelf uses videophones to build capacity for DDBDDHH students throughout the state through distance learning. For best outcomes, students participating in distance learning must be highly motivated and testing at ESL Level 4. See contact information below.
How individuals who are deaf communicate
Communication for deaf individuals occurs through visual, auditory or tactile modes. Common visual communication modes include American Sign Language, Cued Speech, speech reading (lip reading), and gestures. Auditory communication includes utilizing residual hearing and spoken English received through the ear, with use of a hearing aid or cochlear implant to enhance sound. Tactile communication translates visual and auditory communication into the hand.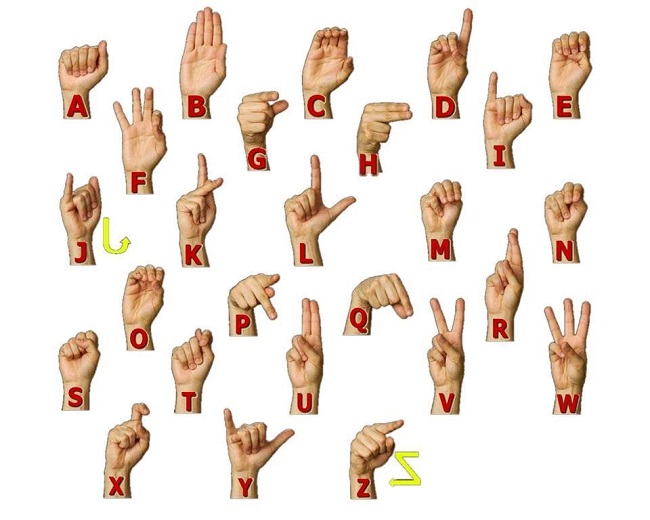 Guidelines for effective face-to-face communication
Communicate in a well-lit and quiet environment with few distractions.
Get the person's attention to begin the conversation. Call him/her by name, tap his/her shoulder, flash the lights on and off, or wave your hand.
Maintain eye contact.
Make sure your face and mouth are clearly visible.
Speak clearly at a normal pace and avoid unusual lip movements or shouting.
Use facial expressions and gestures to help clarify your message.
Rephrase your message if the person does not understand you.
Do not assume the person can hear and understand what you are saying just because they are wearing a hearing aid.
If you would like more information about ThinkSelf, please contact the Education Manager:
Voice: 612-405-4472
Video Phone: 651-243-4709
Email: education@thinkself.org
Website: https://thinkself.org/education/
For more information about hearing loss and deafness visit PANDA's website.
References: 2017 National Deaf Center on Postsecondary Outcomes and Minnesota Department of Human Services Deaf and Hard of Hearing Services