Teacher, Only You Understand Me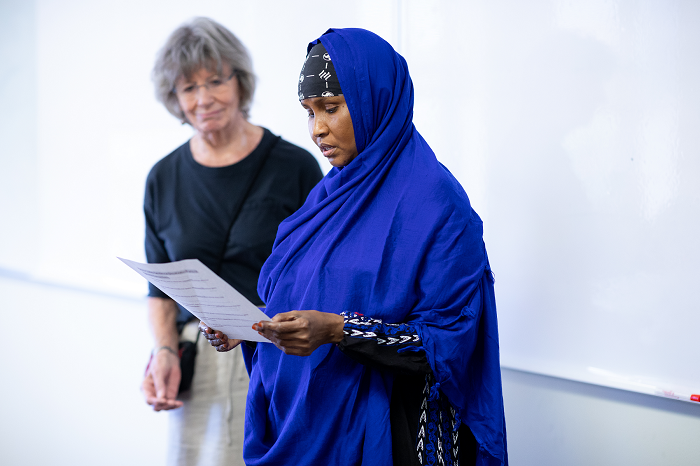 April 19, 2019
Teacher, Only You Understand Me
Andrea Echelberger, Study Circle Facilitator
All adult EL teachers have heard stories from learners of struggling to make themselves understood outside of the classrooms, but it can be difficult to know where to begin to help. Pronunciation is such a large topic; how can a teacher tackle it in a multicultural classroom when there are already a hundred other skills to teach?
But intelligible pronunciation is a skill that should not be overlooked in English classrooms. Celce-Murcia, Brinton, and Goodwin (2010) assert that there is a pronunciation "threshold level" that non-native speakers of English have to obtain, and that if their pronunciation skills stay below this level, they will have verbal communication problems, no matter how much grammar and vocabulary they master (p. 8).
What Can I Do?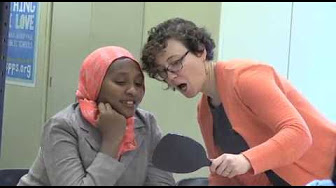 To respond to this need, ATLAS has created the Pronunciation Study Circle to support adult EL teachers in developing the teaching practices that are needed to successfully teach pronunciation in their classrooms. Whether you are new to teaching pronunciation or have taught it for years and are looking for some new ideas, the study circle will help you learn to diagnose your learners' major pronunciation challenges and effectively address those challenges with direct instruction that is integrated into regular English language instruction.
What is the Pronunciation Study Circle?
The Pronunciation Study Circle is an extended form of professional development available for adult EL teachers to dig more deeply into this topic through reading relevant articles, discussion with colleagues, and classroom-based reflection tasks.
Upcoming Pronunciation Study Circle
ATLAS is excited to announce that the Pronunciation Study Circle will be offered in the spring of 2019 for the Twin Cities metro area! This 3-part professional development activity will have meetings on the following dates (all from 1:00-4:00 pm):
Fri. April 26
Fri. May 10
Fri. May 24
If you are interested in participating in the study circle, please register at the ATLAS website Calendar of Events. Participants will receive a $75 stipend and a copy of the book Pronunciation Myths upon completion of the study circle.
Space is limited to 12 participants, so don't wait to register! Registration closes Friday, April 12. Watch the MN ABE Connect newsletter for registration reminders. (Not receiving MN ABE Connect by email on Tuesdays? No problem! Sign up here.)
NOTE: Are you interested in bringing a Pronunciation Study Circle to YOUR area? Contact ATLAS Director Patsy Egan at pegan02@hamline.edu to explore the options!
Reference:
Celce-Murcia, M., Brinton, D. M., & Goodwin, J. M. (with Griner, B.). (2010) Teaching pronunciation: A reference for teachers of English to speakers of other languages (2nd ed.). New York, NY: Cambridge University Press.
Andrea Echelberger, Study Circle Facilitator
ATLAS