2018 Support Services Conference Call for Proposals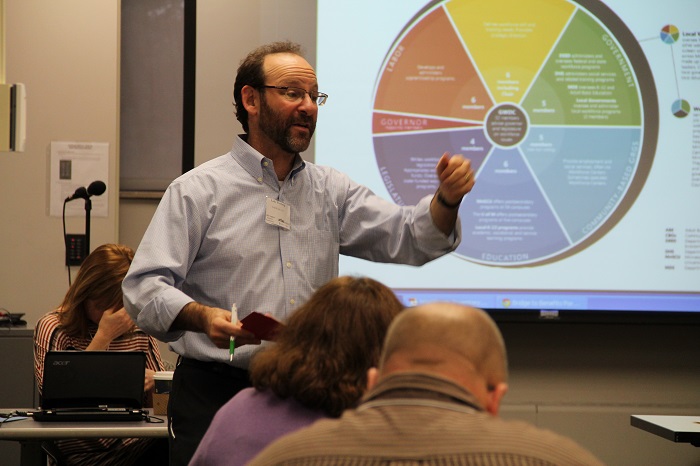 July 24, 2018
2018 Support Services Conference Call for Proposals
Marty Olsen, Assessment Trainer
SPARC (Support Professionals Advisory Resource Committee) is now seeking presentation proposals for the 2018 ABE Support Services Conference, which will be held November 8-9 at the Minnesota Department of Education, Roseville, MN. We hope that new and experienced ABE support staff will consider sharing their ideas and expertise with their colleagues at this statewide conference.
2018 ABE Support Services Conference Overview
The conference will be Thursday, November 8 – Friday, November 9, 2018.
All concurrent sessions will be on Friday, November 9, 2018.
Concurrent sessions will be 85 minutes long. Presenters will need to give participants 5-10 minutes during or at the end of the session to complete an action plan to document lessons learned and identify next steps to apply what they learned.
Rooms will have an LCD projector, screen, flip chart and markers. Presenters will be responsible for bringing a laptop or any additional materials.
Conference Location
Minnesota Department of Education (1500 Commerce St., Roseville, MN 55113)
Conference Center B (entrance located behind Target, next to National American University)
Priority Topics
Proposals on all topics are encouraged, but we're especially trying to address the following topics, which align with the ABE Support Professionals Certificate:
Technology:
SiD Database Management
Email Communication
Technology Tools: Software and/or Equipment
Customer Service:
Cultural Awareness & Understanding ABE Populations
Effective Client Communication
Conflict Resolution
Effective Work Culture:
Time & Task Management
Professionalism & Communication
Understanding Self & Others
Your colleagues would love to hear what you're doing in your programs to address these areas!
Complete the concurrent session proposal form and email your form, along with any potential questions, to Heather Williams at heather_williams@rdale.org.
Session proposals are due Monday, September 10, 2018! There are 4 open slots to fill.
You will be notified by October 7, 2018 whether your proposal has been accepted.
Marty Olsen, Assessment Trainer
SW ABE