ACES Updates: New Lesson Plans, TIF and Online Course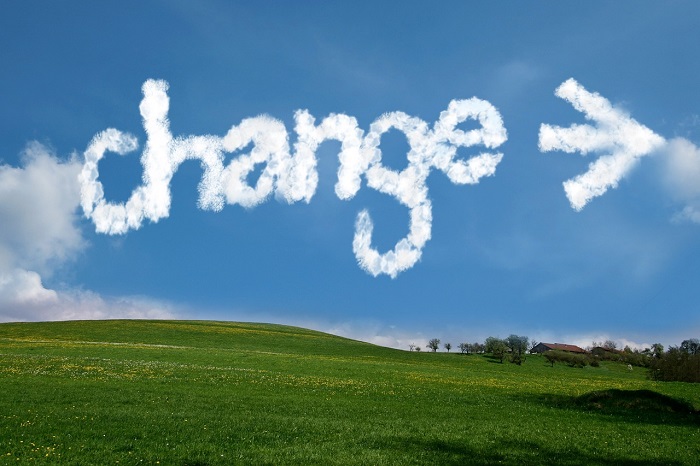 November 6, 2023
ACES Updates: New Lesson Plans, TIF and Online Course
Carly Voshell, Transitions Coordinator
Stephanie Sommers, Instructor
In 2022, under the leadership of ATLAS and guided by the collective wisdom of the TIF 2.0 Advisory Team, Heather Turngren and Stephanie Sommers set out to revise and revitalize the ACES (Academic, Career & Employability Skills) Transitions Integration Framework (TIF). The team started by thinking about all of the changes that have taken place in adult education since the initiative was first launched in 2013, and decided to be more intentional about shining a light on several key elements:
a focus on Social-Emotional Learning (SEL)
a focus on Diversity, Equity, and Inclusion (DEI)
a recognition that instruction now takes place using multiple delivery methods (e.g. in-person, online, HyFlex, asynchronous)
an inclusiveness of multiple learning contexts and purposes (e.g. IET, HSE, ELL)
New TIF 2.0 lesson plans
With these considerations in mind, the team revised the ACES/TIF lesson plan template to include these key elements. The next step was the process of updating all of the original ACES/TIF sample lesson plans. These sample lesson plans provide a beginning, intermediate, and advanced lesson for each of the six TIF categories:
Building on ten years of research and reflection on what makes high-quality Transitions-minded instruction, these lesson plans were designed to provide adult learners with meaningful, real-life situations and problems to read, write, and speak about.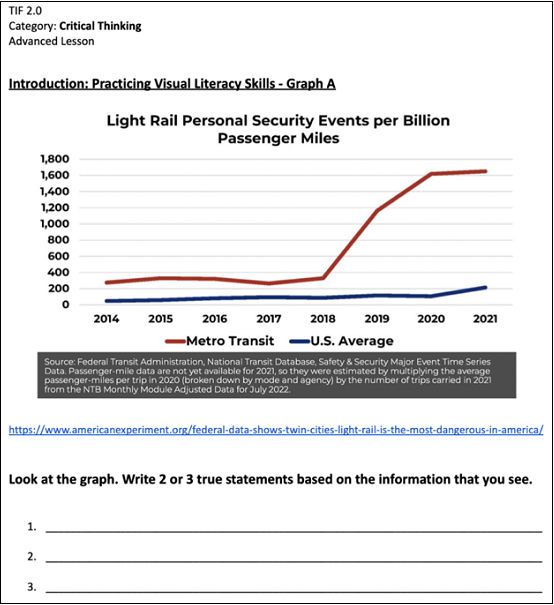 The result is a set of 18 ready-to-use lesson plans that are fully aligned to our three sets of MN ABE Content Standards. These lessons are available as Google Documents that can be downloaded and edited to work in any classroom.
For example, the advanced lesson plan in the Critical Thinking category focuses on safety concerns around using the light-rail system in Minneapolis. The lesson plan provides some graphs and charts to help build visual literacy skills, a news article from the Minnesota Daily, practice with analyzing and evaluating possible solutions to a problem, and an opportunity for learners to conduct a short research project.
New Transitions Integration Framework
In addition to the updated lesson plans, there are some other exciting changes worth noting. The TIF is now available on the ATLAS website as an interactive web-based document. This new version of the TIF contains links to related resources and a dynamic new layout.
ACES/TIF Foundations
Finally, the ACES Foundations course previously hosted on the Schoology platform has been transferred to Canvas, along with all of the other Minnesota Adult Ed professional development courses.
In the new ACES/TIF Foundations course, you'll start with a basic overview of Adult Education content standards and how the ACES/TIF was developed and adopted in Minnesota. Then you will choose three of the six categories to focus on in the course. The self-paced, independent study Canvas course should take you approximately six hours and you will earn six CEUs upon completion.
To access the ACES/TIF Foundations course:
You can self-enroll in the course here: https://mnadulted.instructure.com/enroll/PETAFX

Alternatively, you can sign up at https://mnadulted.instructure.com/register and use the join code PETAFX. You will receive an email to complete registration.

Please sign up as a STUDENT for any Canvas course offering, not a TEACHER.
NOTE: As of October 1, any in-progress ACES coursework on the Schoology platform is no longer accessible.
Questions?
Please contact Carly at cvoshell02@hamline.edu
Additional ATLAS online courses
Two other ATLAS online courses are available on Canvas:
Carly Voshell, Transitions Coordinator
ATLAS
Stephanie Sommers, Instructor
Minneapolis Adult Education