Adult Career Pathways (ACP) / Integrated Education and Training (IET) Networking Takeaways
December 28, 2020
Adult Career Pathways (ACP) / Integrated Education and Training (IET) Networking Takeaways
Heather Turngren, Teacher & ATLAS Adult Career Pathways Consultant
Since MN ABE has moved to online PD events, I've heard from more than one ABE professional about how they miss connecting with colleagues in person.  One way we have been able to bridge the gap of connecting, learning, and collaborating, is through the Coffee Break & Networking sessions of statewide conferences.  The ACP/IET Networking & Coffee Break was part of the Fall 2020 Teaching & Learning at a Distance Conference put on by ATLAS.  The event allowed ABE managers and ACP instructors to connect and share successes, challenges, and resources.  Here are the notes from the discussion, which include links to resources.
Successes with ACPs and IETs
The great news is ACPs and IETs are happening in programs all around Minnesota!  During the coffee break, we learned of students earning nationally recognized credentials (ServSafe Food Manager and ParaPro certifications) and, most importantly, getting jobs.
A few programs reported that their online ACP courses have seen more learners attend than when the courses met in person.
There are a few ParaPro courses running currently (Harmony ABE, St. Paul Hubbs) and other courses planned to begin in the spring (Central MN ABE, Mankato ABE). Central MN ABE is planning to offer ParaPro in spring as a statewide access class in SiD.  The course will be aligned with standards for IET approval.  See information below on how to access state-wide ACP courses in SiD.
Another success that stood out is the IET Health Care Core course beginning on January 15, 2021 from Hillside Adult Education. The online course is open to all ABE learners in Minnesota and focuses on the classroom portion of the Nursing Assistant coursework. The course also allows qualified learners to earn up to four college credits with successful course completion.  Click on the links above to learn more about Hillside Adult Education and the Health Care Core course.
Challenges with ACPs and IETs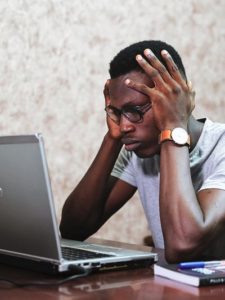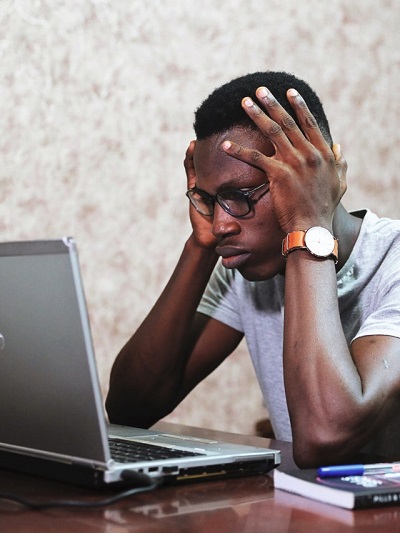 As with other areas of ABE programming, one challenge has been getting students online.  While some programs have had success with students attending ACPs online, other programs have encountered issues with equitable internet access for learners.  This adds to the challenge of getting a cohort of learners for ACPs, which continues to be an obstacle for urban, suburban, and rural programs, and for virtual and in-person programming.
One ACP instructor mentioned a struggle with the lack of retention in a certification course.  As MN ABE professionals do so well, colleagues offered suggestions that may allow students to earn an industry certification.  Some of the suggestions include:
Contextualize course content
Offer job-shadowing opportunities for learners to get a first-hand idea of the skills needed for the career. A virtual field trip could replace an in-person job shadow experience.
Bring in a career navigator or mentor to assist with motivation
Resources for ACPs and IETs
MN ABE professionals are fantastic at sharing resources and materials when we meet in person, and it is the same when we meet virtually. The ACP/IET Networking & Coffee Break dedicated some time to share and collaborate among participants. Here are a few of the resources that teachers and managers find useful with ACP and IET programming.
Career Focused Online Classes Open Statewide – MN ABE's Student Information Database, SiD, now has a feature to search for "Career Focused Online Classes Open Statewide" to support ACP and IET programming to a state audience This resource may assist programs in getting a cohort for ACPs and to offer a wider variety of ACPs in each transitions region.

View the instructions on how to tag courses and run a report in SiD. (Thanks to Jenny Schlukebier at Urban Planet for sharing the information.)

ATLAS – ACP resource library (https://atlasabe.org/resources/acp/) for teachers and managers, which includes:

ACP Course Curricula for a variety of career sectors
ACP Development Tools to assist with program planning

LINCS Adult Career Pathways – State Resources & Federal Initiatives (https://lincs.ed.gov/state-resources/federal-initiatives/adult-career-pathways)  NOTE: The LINCS ACP Online Courses are no longer available and will be updated.
National College Transitions Network – Strategies for Career Advancement & Economic Opportunity (https://www.collegetransition.org/career-pathways/expertise/) including:
Health Force Minnesota – Minnesota State Health Care Core Curriculum (HCCC) aligns with state and national standards for the preparation of students pursuing careers in health care (http://www.healthforceminnesota.org/educators_college/hccc.html). It includes:

Skills needed to be successful in healthcare careers
Support for making informed career and educational choices
Pathways to multiple health careers

ACP Networking Schoology Group – This is an online networking community of practice using the Schoology platform, with a designated facilitator.  (https://atlasabe.org/key-activities/acp/acp-networking-group/)
Thanks to everyone who joined us during the coffee break to share, learn, collaborate, and recharge online! A special thanks to Khadra Fiqi for taking notes.
Heather Turngren, Teacher & ATLAS Adult Career Pathways Consultant
Minneapolis Adult Education