ATLAS Adult Career Pathways Resource Library: NEW Program Development Tools
December 18, 2017
ATLAS Adult Career Pathways Resource Library: NEW Program Development Tools
Liz Andress, Adult Career Pathways Consultant
The ATLAS Adult Career Pathways resource library (found at atlasABE.org under Resources) now contains tools for program development. The new program development resources have been both compiled and created as part of the year-long cohort on ACP program development, and they now are available to ABE practitioners across the state.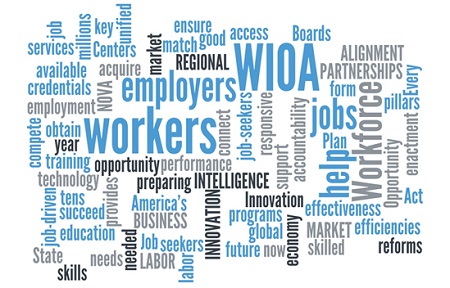 Adult career pathways (ACPs) are now an integral part of our programming in ABE. Are you a manager who just got a Pathways to Prosperity grant to collaborate in an ACP program in welding, and you need to build workforce partnerships or engage employers in the process? Have you been running an ACP course that faces perennially low enrollments, in need of creative strategies to meet enrollment goals? Have you developed useful programming tools and want to share those resources with others in the field? Look no further!
ACP Program Development Tools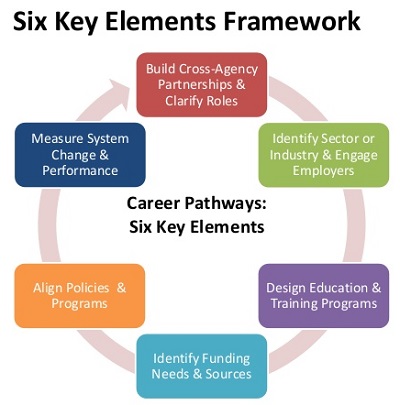 These resources share valuable knowledge, skills and perspectives on ACP program development, as well as very practical tools for the work required to make it all happen in complex partnerships.
Content includes documents and links to resources on:
Adult career pathway basics (WIOA regulations, big-picture frameworks, definitions, etc.)
Building strong enrollments
Budgeting and funding
Course design
Effective collaboration
Employer engagement
Integrated education and training
Workforce partnerships
ACP Course Curricula
In addition, the ATLAS resource library includes 50+ ACP course curricula, which prove extremely useful to ABE professionals starting new courses, allowing you to build on work already done in the field instead of starting from scratch. Courses include ABE "bridge" courses; prep courses for licensure and credentialing; Learner Web online courses; and other types. Course curricula include food safety manager prep, commercial driver's license permit, bridge classes in child development and manufacturing, and many more.
This project is coordinated by Elizabeth Andress, ATLAS Adult Career Pathways Consultant. Contact Liz at liz@solbrack.com with questions, feedback, resource submissions or resource requests.
Liz Andress, Adult Career Pathways Consultant
ATLAS