Best Practices and Strategies for Success in Numeracy: Let's Continue the Conversation with Cynthia Bell!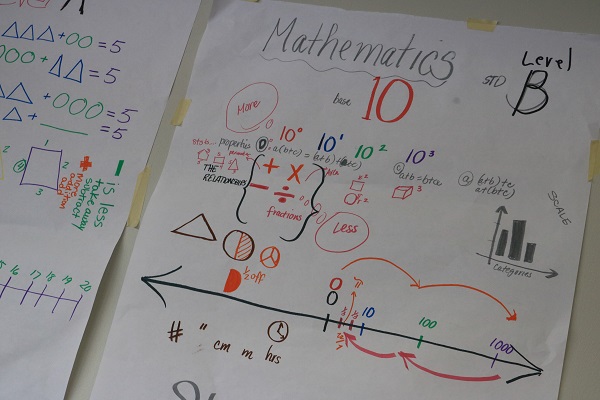 January 28, 2019
Best Practices and Strategies for Success in Numeracy: Let's Continue the Conversation with Cynthia Bell!
Rebecca Strom, Instructor
This last fall, national adult numeracy expert, Cynthia Bell, led our Math Institute, exploring the book Principles to Action: Ensuring Mathematical Success for All (NCTM 2014) . We were introduced to the 8 Practices for Teaching Effective Mathematics and considered ways to apply them to our classrooms. Following the institute, a book study was created in the Schoology Group, Minnesota Numeracy Instruction Networking Group, to keep the conversation going and to continue to explore the book in more depth.
We are excited to announce that Cynthia Bell will host a follow-up webinar to our Math Institute on February 13! In this webinar we will look deeply at two of the practices that easily connect with literacy instruction: posing purposeful questions and facilitating meaningful discourse. We will analyze "what the teacher is doing" and "what the student is doing" when these practices are being implemented to help you better recognize and include them in your own classrooms.
Webinar details
When: Wednesday, February 13, 2:00-3:30 pm
Facilitator: Cynthia Bell and MNI A-Team
What if I didn't attend Math Institute? Will I be lost during the webinar?

Whether you attended ABE Math Institute or not, please join us! This is a great opportunity to engage with Cynthia and colleagues around the state around effective mathematics instruction! Having the Principles to Action book is not required for this webinar, but if you are interested, you can purchase a hard copy or download an electronic copy (just $4.99!) of the book at https://www.nctm.org.
I'm not part of the Schoology group, is it too late to join?
It's NEVER too late to join! Join our group and get caught up! This online community is a great place to not only read posts about the Math Institute book study and this follow-up webinar, but also to ask questions, explore common challenges, and share resources with colleagues across the state on all things math in ABE!
Directions for joining the Minnesota Numeracy Instruction (MNI) Networking Group:
If you don't already have a Schoology account, go to schoology.com and sign up as an

Instructor

.
Once you are in your account, go to the top blue bar, choose Groups, and then click My Groups on the right. Click Join a Group and then enter the group access code PXNGW-K43CR.
Post your general math questions, ideas and resources in the Updates section of the group. Note: This is the page that will appear

after

you enter the group.
To participate in the book study, click on Discussions on the left-hand sidebar and choose a discussion thread.
Rebecca Strom, Instructor
Mankato ABE / ATLAS Numeracy Advisory Team