Check Out the 2020 Literacy Volunteer Management Conference Sessions!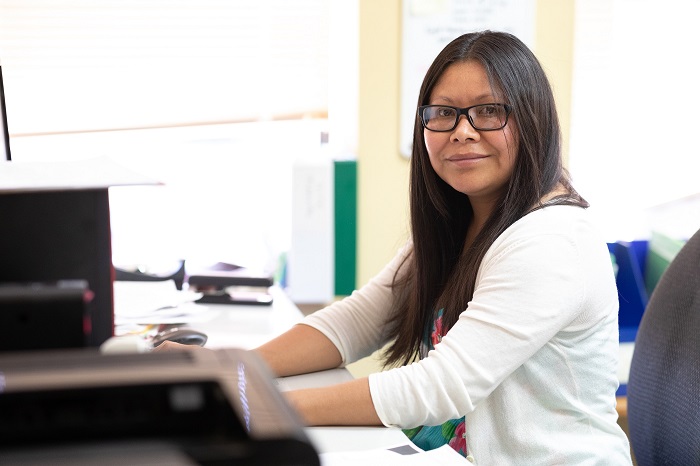 November 2, 2020
Check Out the 2020 Literacy Volunteer Management Conference Sessions!
Andrea Echelberger, ESL Training Coordinator
2020 Literacy Volunteer Management Virtual Conference
Friday, December 4, 2020
8:15 a.m.-3:00 p.m.

The Literacy Volunteer Management Conference (VMC) is for Adult Basic Education and K-12 staff who work with volunteers: teachers, coordinators, managers and support staff.
This year we're going virtual, so it will be easier than ever to join! Choose from 12 concurrent sessions that offer multiple ways volunteers and staff can work collaboratively to ensure student success. Gain fresh ideas, resources and tools for engaging volunteers in the classroom and learn strategies for integrating volunteers into your program to meet all kinds of learner needs. Participants earn six CEUs. Register today!
Questions? Contact Kelly at krynda@literacymn.org
Conference Schedule:
8:30-9 a.m. Kickoff and awards ceremony
9:15-10:15 a.m. Concurrent sessions
10:30-11:30 a.m. Concurrent sessions
11:30 a.m.-12:30 p.m. Lunch break
12:30-1:30 p.m. Concurrent sessions
1:45-2:45 p.m. Concurrent sessions
Event Location: Virtual, via Zoom
Cost: $20
The deadline to register is November 27, 2020.
Check out a few of the great sessions you can join at the conference!
Communication Tools for Increasing Volunteer Access to Technology
Andy Francis, Andrea Echelberger
Unfamiliar technology is a barrier for many long-time ABE volunteers who would like to continue to volunteer remotely. In this workshop, discover tools from Literacy Minnesota that will help volunteer coordinators familiarize volunteers with WhatsApp, Zoom, and Google Meet. These tools will support the training of volunteers on these three platforms, and include email templates, tutoring checklists, and recommendations for one-on-one or small group tech training sessions. Volunteers will be expected to have access to a computer and/or a smart phone, internet, and a willingness to try something new!
Bridging the Distance with Volunteers
Andrea Echelberger
Learning hasn't stopped for the pandemic! Volunteers are stepping into a wide variety roles to keep learners engaged and connected with schools. Join this panel discussion to hear the creative ways that volunteer coordinators across four different metro and greater Minnesota programs are utilizing volunteers to tutor, teach, and advance learning for ABE students. Programs will share their successes, how they onboard and support volunteers, recommendations for successfully leveraging volunteers.
Resources for Training and Supporting Virtual Volunteers
Andrea Echelberger, Rob Podlasek
In response to the shift to remote instruction, Literacy Minnesota has developed a variety of tools to train and support volunteers who are new to tutoring virtually.  Come learn about the webinars, videos, toolkits and other resources that are currently available. This workshop will highlight the new volunteer certificate programs offered through Literacy Minnesota, and will also preview upcoming volunteer training plans. Participants will have the opportunity to provide feedback on existing and future volunteer training and resource needs.
Using Volunteers in the Virtual Classroom
Rob Podlasek
The shift to teaching remotely has required us to look at new ways to use volunteers. Join us for a panel presentation featuring ABE teachers who have successfully integrated volunteers into their virtual teaching routines. Panelists will share the tasks they have had volunteers do, and how they have prepared and supported volunteers in their new roles.
More to be announced!
Andrea Echelberger, ESL Training Coordinator
Literacy Minnesota