Choose Your Own ACES Adventure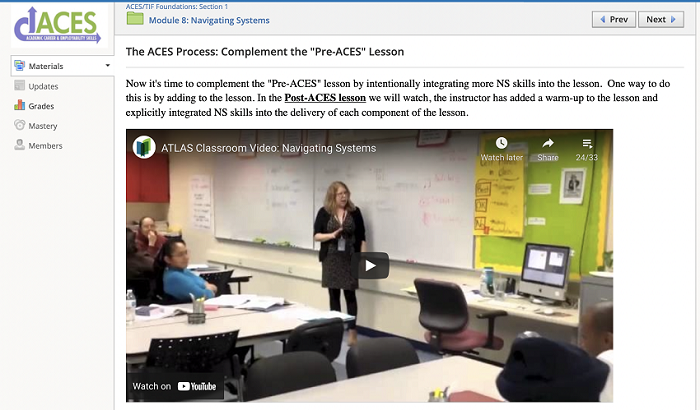 March 18, 2022
Choose Your Own ACES Adventure
Stephanie Sommers, ACES Coordinator
I often hear people who are new to ABE talk about the "alphabet soup" of different acronyms that new practitioners have to learn. We have CCRS, FTE, NRS, SID, and TVM, just to name a few.
For anyone who might be new to ABE in Minnesota, I have a tip for becoming more familiar with the jargon. Check out the ACES Foundations Course on Schoology! Not only will you come away with a couple of new acronyms to throw around, but you'll also have a deeper understanding of what transitions skills are and how to develop them with your learners. Heck, I'll even throw in some CEUs, just to keep the "alphabet soup" flowing.
What is ACES and why is it important?
ACES stands for Academic, Career & Employability Skills, and it's the name of an initiative that ATLAS (one more for the soup bowl) undertook starting in 2011. The purpose of the ACES project is to support instructors in teaching the hard-to-define, yet make-or-break skills needed to succeed in the workplace, college, and community.
The Transitions Integration Framework (TIF) is the cornerstone of ACES, and it is one of three documents comprising the state-adopted content standards for Minnesota ABE. The TIF was designed to provide ABE programs and instructors with guidance on the effective integration of transitions skills (also known as soft skills, professional skills, or success skills) into instruction at all levels of ABE.
The TIF is divided into six categories:
Effective Communication
Learning Strategies
Critical Thinking
Self-Management
Developing a Future Pathway
Navigating Systems
What is the course like?
Course participants can explore each of these categories in-depth in the self-paced ACES/TIF Foundations course. There is a course module devoted to each category, and participants choose the three categories that they are most interested in learning more about. The course was intentionally designed to be a "choose your own adventure" experience, in which participants decide which of the six category modules to complete.
Participants who complete the two introductory modules (Introduction to MN ABE Content Standards and Introduction to the TIF) and three of the six category modules earn a total of six CEUs after submitting the final assignment.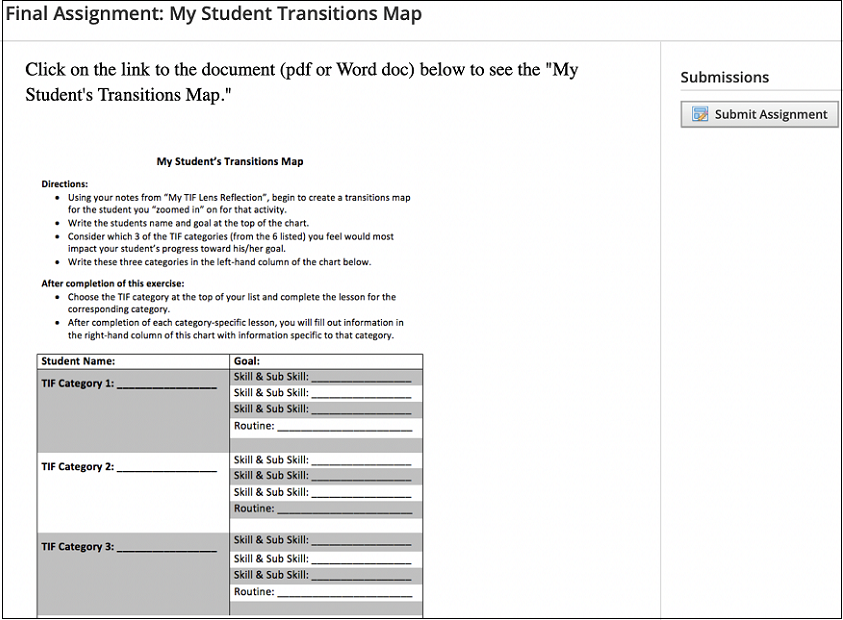 The materials for each module are organized within folders. Course users move sequentially through the materials in a folder viewing videos, taking quizzes, and answering discussion questions. The videos provide a rare opportunity for ABE teachers to observe other ABE teachers in their classrooms interacting with adult students. They showcase lessons in which the TIF skills are front and center, and the students are practicing things like asking for clarification, solving problems, and working in a team.
Also: after some technical issues with the videos last fall, I'm very happy to report that all of the links have recently been updated, and they are ready for viewing!
So, whether you're new to ACES and ABE or a seasoned teacher with years of experience, make some time to check out the ACES Foundations Course and the ever-expanding collection of ACES resources that are available on the ATLAS website.
There are instructions for joining on the ACES Foundations Course page. Although there have been some changes to Schoology in recent years, teachers can still join a Schoology course for free as a participant. You'll use access code T9Z9S-QBBXF; after joining, please be sure that you complete the very brief Google Form that is linked at the top of the course page. This will ensure that the course facilitator has your name and email address for the purposes of issuing CEUs.
Stephanie Sommers, ACES Coordinator
ATLAS