DEED Seeks Community Members to Join Grantmaking Review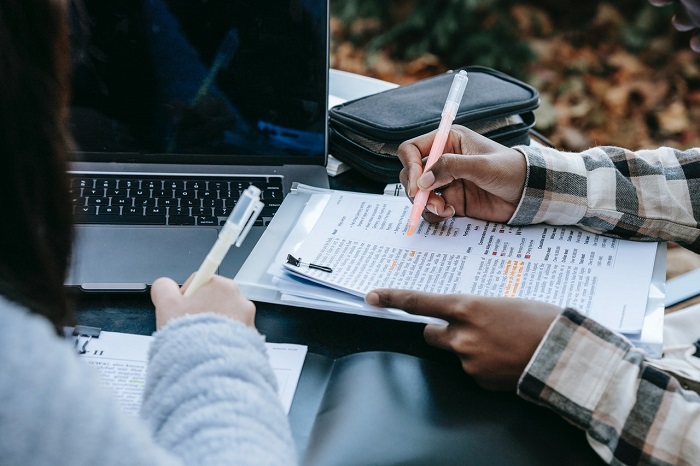 July 26, 2021
DEED Seeks Community Members to Join Grantmaking Review
Hamse Warfa, DEED Deputy Commissioner
The Minnesota Department of Employment and Economic Development (DEED) is recruiting community members to serve as grant reviewers for adult and youth workforce development training grants during the summer and fall of 2021. We are committed to including more voices and perspectives in our grantmaking process.
Background
Our Employment and Training Programs distribute state funds through competitive grant processes that fund youth and adult workforce development training programs. Each year DEED issues Requests for Proposals (RFPs) and reviews those proposals from organizations across Minnesota before making funding decisions.
This summer we are excited to welcome a wide variety of community reviewers to volunteer and participate in the review process. We believe a more inclusive process can help us make funding decisions that will support our commitment to reducing disparities in employment in Minnesota. We want community reviewers who are aware of the current challenges that job seekers face. Having this experience brings an important voice to the table in our decision-making. DEED has recruited community reviewers for our employment and training grants before, but this year our outreach to and engagement of community reviewers will be more comprehensive.
How to get involved
We are seeking people with an interest in workforce development, and experience in grantmaking, education, training, workforce, and/or a related area. We will provide a small stipend to eligible community reviewers who meet eligibility requirements, complete training and review on time, and complete the required process to receive payments.
We have a short application process and a requirement to attend training and to disclose any conflicts of interest. We are seeking individuals who can contribute 20-40 hours to read grant proposals. Grant reviewers will read approximately 10-12 proposals in a 30-day time period between August-October 2021. Proposals are generally 12-15 pages in length, with additional supporting documents and budgets. Training will be required and provided.
We are beginning recruitment now so that we have community reviewers ready to go when RFPs for our employment and training grants open later this summer. Our grants team is reviewing the new legislation and preparing their timeline. All RFPs will be published on the Grants and Contracts page of DEED's website.
Ready to apply as a community reviewer? Please submit a short application form to let us know that you are interested in our process.
Have more questions?
Please join us for an optional information session for community reviewers for Employment and Training Programs. Two identical sessions will be offered, so you only have to attend one. They will be recorded and posted on our YouTube page if you cannot attend.
DATES: July 22 at 6:00 pm or August 12 at 3:00 pm

Join on your computer or mobile app:
Click here to join the meeting

Or call in (audio only):
+1 763-317-4323
Phone Conference ID: 844 368 192#
Any questions, please email officeofeconomicopportunity@state.mn.us
Hamse Warfa, DEED Deputy Commissioner
Minnesota Department of Employment and Economic Development (DEED)