Distance Learning Website Offers Many Resources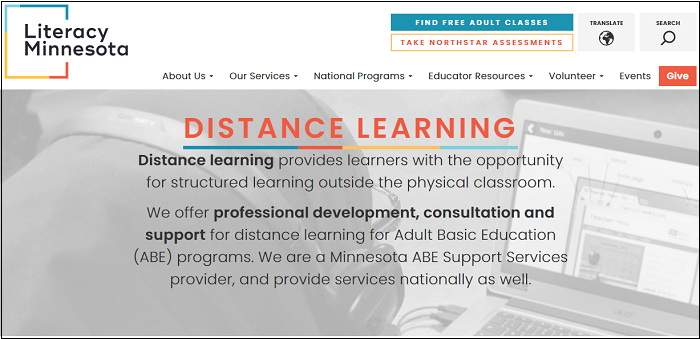 May 9, 2022
Distance Learning Website Offers Many Resources
Tom Cytron-Hysom, DL Consultant
The limitations on classroom learning created by the COVID pandemic have led to many distance learning innovations within Minnesota Adult Education. The Tech/DL Supplemental Services team provides a wide variety of PD and other resources.
Distance Learning website
One helpful source of information is our Distance Learning website, which includes the following:
New Google Classroom course
We would also like to announce a new professional development opportunity for Minnesota adult educators. Get to Know Google Classroom is a self-paced, asynchronous course for adult education teachers who are new to using Google Classroom, a learning management system commonly used in Minnesota schools.
This course introduces teachers to the platform and walks through the steps of setting up a class, inviting learners to join the class, creating assignments, and sharing and collaborating with other teachers. A sincere thank you to adult education teacher Kris Klas of the Hubbs Center for Lifelong Learning for sharing their original class and materials with us, so that we can make them available to all adult educators in Minnesota.
To join the course, go to Google Classroom, login with your Google Account, and enter class code td3vjxb – or use the link above.
Tom Cytron-Hysom, DL Consultant
Literacy Minnesota