DL 102: Take Your DL Programming to the Next Level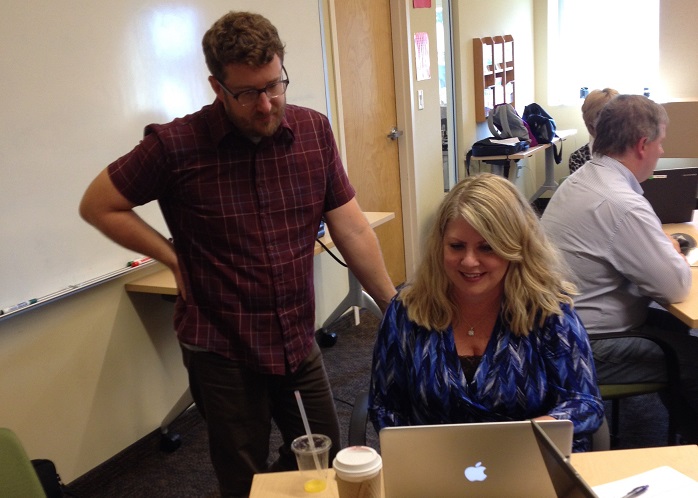 September 7, 2018
DL 102: Take Your DL Programming to the Next Level
Renada Rutmanis, Grant Manager
DL 102 is an opportunity for DL teachers to take their programming to the next level. Teachers of distance or blended/hybrid learning who have some experience teaching online or working in their DL program will spend several weeks focusing on how to best support their learners and DL program.
Each participant develops a case study describing an instructional or programmatic challenge. Together the cohort discusses each of the case studies, suggests solutions, and builds an online "community of practice" that remains available as a resource after the course is done. Through the discussion, each participant arrives at a few ideas to pilot. After a month (or more) of piloting, each participant reports on their success/challenges in a final webinar.
Examples of previous DL 102 participants' issues:
Communication – F2F (face-to-face) versus email and how best to keep track of them
Effective Feedback – Motivating Learners
Supporting Effective Time Management for DLers
Learners' Technology or Digital Literacy Challenges
Utilizing Two DL Platforms with Learners
Prioritizing hybrid/blended teacher tasks and time
Timeline:
Early October – Kick-Off in St. Paul: half day in-person meeting on Friday October 5, 2018 at the Minnesota Literacy Council office. Discuss our common instructional issues/questions. Begin writing case studies in the online course.
Late October – Webinar to share and review case studies topics and stay acquainted.
Early November – Begin weekly online discussions, focusing on a single case study per week.
December – Webinar to discuss strategies and piloting priorities.
January – Participants try out the strategies that emerged from case study discussion and suggestions. Complete a report on results.
Early February – Presentation webinar – share results/successes/challenges from pilot. Course is complete; complete course evaluation, award CEUs.
The deadline to apply is September 15.  APPLY NOW >>
If you have questions, please contact Renada Rutmanis at Renada.rutmanis@spps.org.
Renada Rutmanis, Grant Manager
MN ABE Distance Learning