Edmentum and BASE – What's New and Noteworthy for Spring 2023?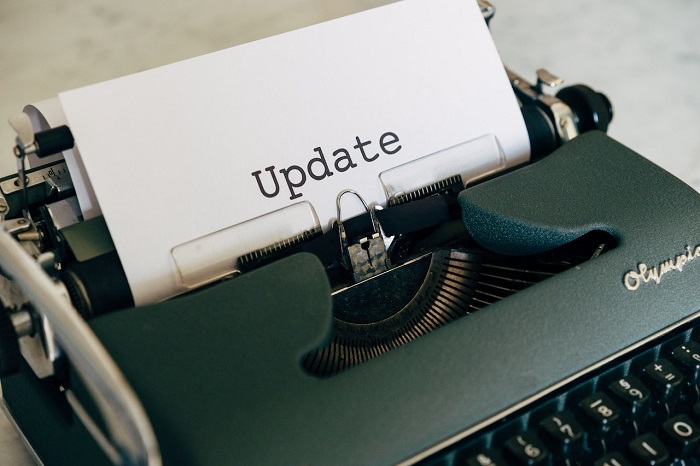 April 24, 2023
Edmentum and BASE – What's New and Noteworthy for Spring 2023?
Elizabeth Bennett, Statewide Distance Learning Coordinator
Do you use these state-supported (in other words, NO COST for you to use) platforms with your adult learners? Are you thinking about how you'll offer distance learning this spring or summer, or do you want to start planning for fall? Read on for some quick updates and helpful tips.
If you have questions that aren't addressed here, remember that information about every approved distance learning platform is available on the Distance Learning Website (literacymn.org/distancelearning). You can also contact the DL helpdesk anytime at support@mnabedistancelearning.zendesk.com
Stay tuned for part 2 of this article, with updates on MobyMax and Northstar, on May 9!
---
BASE
BASE offers courses to support learners and teachers with social-emotional learning (SEL). There is a BASE overview and discussion session today, April 24, at 3:30 pm!
The session will be recorded if you can't attend live.
You can learn more about using BASE content to support the ACES/TIF standards in this article by ATLAS ACES Coordinator Stephanie Sommers.
Update 1 for spring 2023: Staff can now create as many student accounts as needed! There is no longer a limit for each consortium/program. It is still recommended, however, that staff keep a shared record of student accounts. Consult your manager/coordinator for details specific to your program.
Update 2: If you've used your staff account to complete any of the PD modules in BASE, you can request a CEU certificate here.
---
Edmentum – Courseware
There will be a New User & Refresher training on Courseware on Wednesday, May 3, at 3:00 pm.
You may have noticed some new offerings in your Courseware catalog. I was excited to see an Edmentum Student Orientation and Student Activity Log. Teachers can easily assign these activities to learners within Edmentum itself, without having to direct learners to a Google Doc or some other external tool.
There are also many new career pathways courses, including in-demand fields such as cybersecurity, coding, biotechnology, early childhood education, human and social services, and entrepreneurship.
Additional courses that may be of interest to adult education teachers include HiSET preparation, African American History, Personal and Family Finance, Child Development and Parenting, Consumer Mathematics, and Electronic Communication Skills. Teachers are welcome to use engaging "elective" content with learners. As always, though, please ensure that learners are also receiving ABE core content in accordance with the distance learning and eligible content policies.
Edmentum – Exact Path
There will be a New User & Refresher training on Exact Path on Wednesday, May 10, at 3:00 pm.
Exact Path allows teachers to administer diagnostic assessments to learners covering K-12 standards in math, reading, and language arts. After the assessment, each learner will receive a learning path, which is like a personalized custom course.
Update for spring 2023: The statewide testing window schedule has been adjusted to better meet the needs of adult education programs. Each testing window is now 3 months in length, and our current "academic year" will end on July 31, 2023. Learners can take one diagnostic assessment within each testing window. Teachers can choose to have learners continue on their current learning path or receive a new learning path after each assessment. All learners will have to take a new assessment (and receive a new learning path) when the new "academic year" begins on August 1. This will only happen once every 12 months. Previously, testing windows were every calendar month and a new "academic year" began every four months. Our Edmentum trainer, Andrew Kappel, will discuss these changes at the training on May 10. Bring your questions!
Important note 1: If you are a Program Administrator for Exact Path, please do not make changes to the testing windows or academic years, since these changes will affect everyone in the state.
Important note 2: To see learners' time-on-task data for Exact Path, which you need in order to calculate the proxy hours you'll enter in SID, there are different processes depending on the type of account you have. More details are available here.
One more tip: When you assign a learner's grade level, try assigning grade 12 or the highest grade level you'd like them to work towards. (This is a change from the advice given in fall of 2022.) If you assign the learner's current grade level equivalent (based on CASAS, TABE, or other assessment data), the learner may not receive very many skills to work on in their learning path. Unlike other platforms (such as MobyMax), Exact Path is designed expressly for remediation, so it will not "push" or accelerate learners past their assigned grade level.
Example: A student's grade level equivalent from their TABE math test is 5.3, and you want to help the learner prepare for a pre-GED or GED math course. Instead of assigning the learner grade level 5, you can assign them grade level 9. This way, their learning path will cover any missing standards from grades K-9, instead of only K-5.
---
Remember, you can always contact support@mnabedistancelearning.zendesk.com with questions about DL platforms or best practices.
Elizabeth Bennett, Statewide Distance Learning Coordinator
Literacy Minnesota