EdReady Personalizes and Improves Students' Math and English Mastery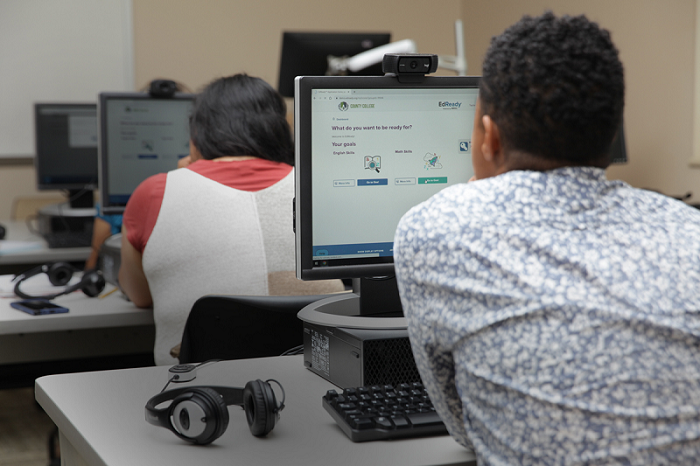 May 7, 2023
EdReady Personalizes and Improves Students' Math and English Mastery
Josie Marshman, Customer Success Specialist
Zahra Massicotte, Regional Partnership Manager
EDREADY, A FREE TOOL AVAILABLE TO MINNESOTA ADULT EDUCATORS, PERSONALIZES AND IMPROVES STUDENTS' MATH AND ENGLISH MASTERY
EdReady is an adaptive learning platform that personalizes a student's path to math and English mastery, whether they are preparing for high school equivalency and GED examinations, CASAS, NRS, TABE, career pathways, or college. The low-stakes, self-paced nature of the application boosts student confidence and persistence, and the real-world problems and assignments reinforce the value of math and English in the workplace and beyond. What's more, EdReady empowers adult educators with real-time outcomes data, the ability to customize student messaging, access to multimedia teaching supports, and seat-time tracking.
Join us for an EdReady overview on May 11, 1:30-2:30 CST to learn more about the student experience and understand the details in the reports.
Register in advance for this meeting >>
After registering, you will receive a confirmation email containing information about joining the meeting.
Learn More
Learn more about this free tool for Minnesota adult educators at NROC.org and contact Susan Wetenkamp-Brandt (swbrandt@literacymn.org) or Jason Brazier (jbrazier@literacymn.org) to get access to the program for your students.
Josie Marshman, Customer Success Specialist
The NROC Project
Zahra Massicotte, Regional Partnership Manager
The NROC Project