Election Lessons Shouldn't (and Don't) End on November 3rd! – Part 1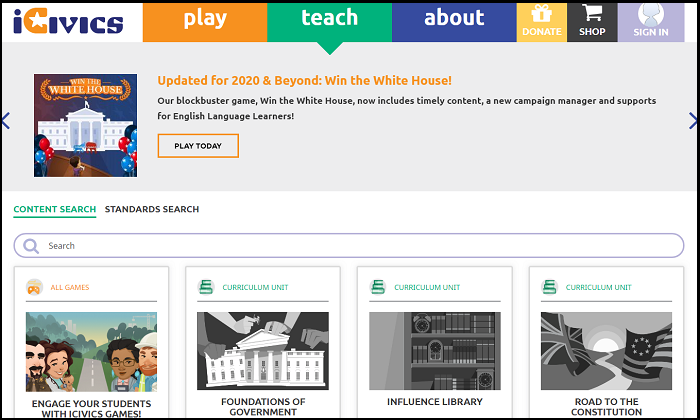 November 9, 2020
Election Lessons Shouldn't (and Don't) End on November 3rd! – Part 1
John Trerotola, ABE Teacher
Recently, a student asked me if we will know the results of the 2020 election by the end of election day.  I responded that while this used to be the case, knowing the outcome of various state and national races has become a rarity in recent decades.  Moreover, what used to be an election season has turned into a perpetual and seemingly never-ending cycle.  While we all may be personally suffering from election fatigue, topical lessons about the electoral process still have a place in all levels of the ABE classroom after November 3.
Teaching in a presidential election year
Since this was a presidential election year, I, like many ABE teachers, tailored my planning to real-time events.  Starting in early 2020 with lessons about the primary and caucus process, my instruction continued throughout the year with activities related to political conventions, presidential debates, candidate advertising, the role of the media, and of course, the history and process of voting in the United States.  While teachers, including myself, often pivot away from political themes after an election, why not  take the opportunity to continue the discussion and teach some of those often overlooked topics that correspond to events that start happening on November 4.
Whether you are currently engaged in in-person, hybrid, or distance learning instruction at present, here are some suggested instructional themes, topics, and resources to consider that may get overlooked after all of the pre-election and election day hype is over.
Electoral College
In the past, teaching about the Electoral College was one of those dreaded moments.  The topic was overwhelming with inadequate resources and, in the end, was kind of an afterthought.
However, thanks to recent elections and much media coverage of the "road to 270," the Electoral College is a more approachable topic.  Moreover, the public debate about keeping or abolishing this system can move into the classroom.
Fortunately, lessons from iCivics (https://www.icivics.org/ – in the Politics and Public Policy section), Nearpod (https://nearpod.com/), and TEDEd (https://ed.ted.com/), are available to break down this complex system.  After some background knowledge has been established, try using Parlay (https://parlayideas.com/) or another virtual debate platform to engage students in the question of whether or not to keep the Electoral College.
Voter Turnout
Because of the changing face of the voting process, it is much easier to compare and contrast voter participation soon after a current election has ended.  Well worth its paid subscription, New York Times Upfront magazine (https://upfront.scholastic.com/) challenges students to explore the topic of voter turnout through multiple articles, videos, and adaptable activities.
Similarly, SERP (https://www.serpinstitute.org/access) is a free resource that has an excellent lesson on the question of mandatory voting and takes students through a series of reading, writing, math, and science tasks to explore this question.  While the topic of voter turnout lends itself well to a post-election timeframe, it is one that can, at any time, be a critical component to a thematic unit on the right to vote in the United Sates.
Check out Part 2 of this article, where we explore themes such as transition of power, inauguration day, the first 100 days, the presidency, and American government!
John Trerotola, ABE Teacher
Robbinsdale Area Schools Adult Academic Program