Free Online Professional Development Courses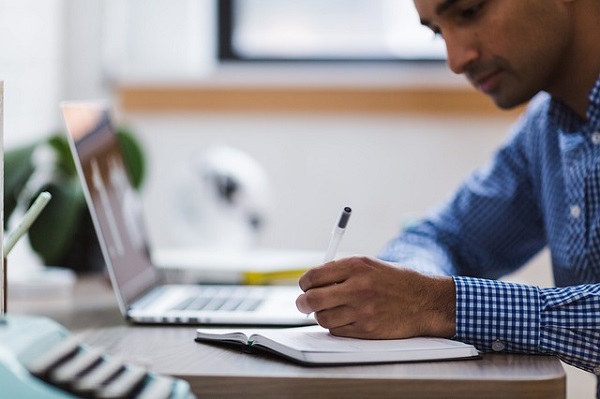 October 17, 2016
Free Online Professional Development Courses
Andrea Echelberger, ESL Training Coordinator
The Minnesota Literacy Council offers free professional development courses for Adult Basic Education teachers and staff on a wide variety of topics ranging from mental health, to CCRS foundations, to computer literacy curriculum planning. They also offer free online training for adult literacy volunteers, on instructional and classroom management topics, including multi-level class instruction, citizenship tutor training, and lesson planning. There are also a few courses that ABE learners can access and learn from.
These interactive online courses are self-paced, allowing participants to go through them from beginning to end, or to pick and choose the modules in each course that are the most pertinent to their professional development needs. Most courses offer Continuing Education Units (CEUs) for teacher re-licensure. To enroll in any of the courses, go to https://literacymn.crhosts.cloud/.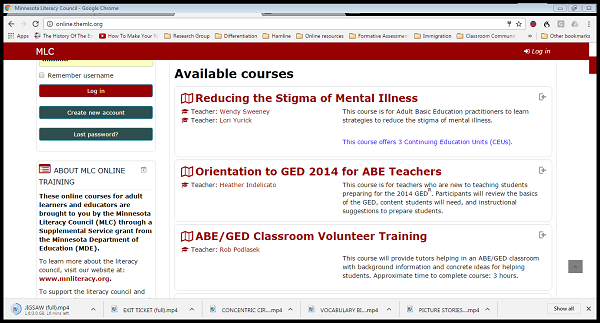 Here are a few examples of the great courses that are offered:
Teaching CCRS Reading Foundational Skills
This interactive course will help ABE/ESL teachers and tutors improve their understanding, testing, and teaching of beginning alphabetics and fluency. These 2 reading components align with 4 College and Career Readiness Standards (CCRS), Reading Foundational (RF) Skills, at Levels A-C or K-5.
Fundamentals of Adult ESL Curriculum Development
This course will offer volunteers, teachers, and program managers an overview of the curriculum development process and provide tools and resources for evaluating and writing curriculum for adult English learners.
Reducing the Stigma of Mental Illness
This free, online course was created by PANDA: Minnesota Adult Basic Education Disability Specialists and will help ABE/ESL/GED teachers and tutors understand mental health disorders common to the adult population. Learn to reduce the stigma of mental illness by understanding what it is like and how common it is. Find out how to make it more comfortable to talk about mental illness, including what to say and do when students disclose mental illness. Gain useful information about stress, how it impacts mental health, and learn mental wellness strategies, including how to find work-life balance.
Andrea Echelberger, ESL Training Coordinator
Minnesota Literacy Council