Get Literacy Action Network's Outreach Toolkit for FREE!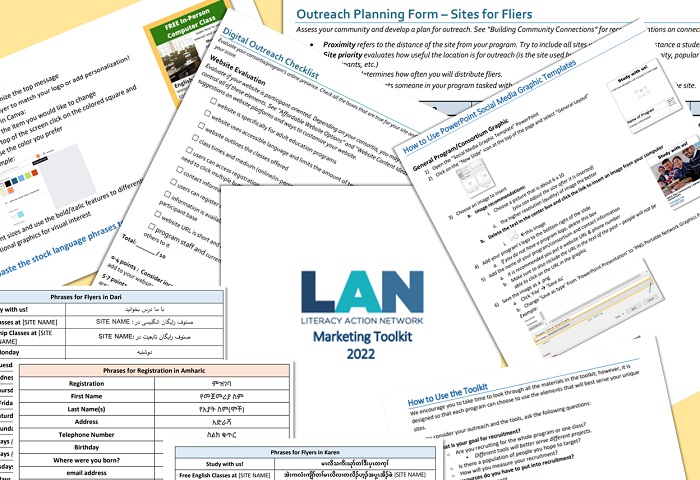 June 21, 2022
Get Literacy Action Network's Outreach Toolkit for FREE!
Kaija Bergen, LAN Chair of Marketing & Membership
The Literacy Action Network (LAN) is excited to release an Outreach Toolkit to help ABE programs across Minnesota evaluate and expand their marketing and outreach to potential participants.
The toolkit includes:
Evaluating & Planning Tools (planning forms, evaluation checklists, and recommendations on building community connections)
Resources for Creating Flyers & Social Media Posts (templates in PowerPoint & Canva for flyers and social media posts with examples and instructions for use)
Translation Tools (stock phrases from 13 different languages that can be plugged in to your flyers and registration forms to increase accessibility to non-English speaking audiences)
Stock Photos from a variety of ABE classes by Bruce Silcox Photography to be used for marketing materials
As programs continue to adapt, grow, and reach diverse online and in-person participants our hope is that you can use this toolkit to build your marketing plans and materials.
You can access the toolkit on the Literacy Action Network's website at http://literacyactionnetwork.org/committees/membership-marketing
Materials are adaptable and easy to use
The goal of the project was to create a toolkit that was accessible and useful to programs of all sizes and capacities. All of the resources are free and designed to be simple to use (if you are just beginning your marketing efforts) and capable of being scaled up (if you are already comfortable with basic design or have high capacity for outreach). Per community feedback during outreach sessions and presentations, we have included two template platforms (PowerPoint and Canva) for flyer materials.
Similarly, the stock phrases are designed to cover most of the words that might be used on a basic ESL flyer, with the idea that more complex class offerings would be targeted to students with some existing English. Feel free, however, to expand on the toolkit and change your copy to suit the needs and context of your own sites!
As you consider your outreach and the tools, ask the following questions:
What is your goal for recruitment?

Are you recruiting for the whole program or one class?

Different tools will better serve different projects.

Is there a population of people you hope to target?
How will you measure your recruitment?

What resources do you have to put into recruitment?

Time commitment
Budget
Branding & printing
Technology (& tech skills)
Staff
Invite us to your staff meeting!
You can download the toolkit and explore the materials on your own. However, if you are interested in having someone talk through the materials with you or your team, you can contact Kaija Bergen, LAN Chair of Membership & Marketing (kaijabergen@gmail.com), to  schedule a time to go over the toolkit and get an overview of the various documents. You can also contact her with additional questions or suggestions for the material.
Thank you to everyone who participated
A big thank you to all the students, teachers, and program managers who participated in the photography side of the project. These include Laura Temali's class at Hubbs Center for Lifelong Learning, Linda Sandager & Deborah Therrien's classes at Lakeville Area Schools Community Education, Julie Garner-Pringle & Banichayehu Aychiluhum's class at the International Institute of MN, and Mai Vue-Vang and Asma Abdille classes at ThinkSelf, Inc. We'd also like to express our appreciation to everyone who attended an outreach session or presentation about the project over the past six months and provided feedback on the toolkit. Our hope is that can be a living resource for you to update and build upon as you market your programs!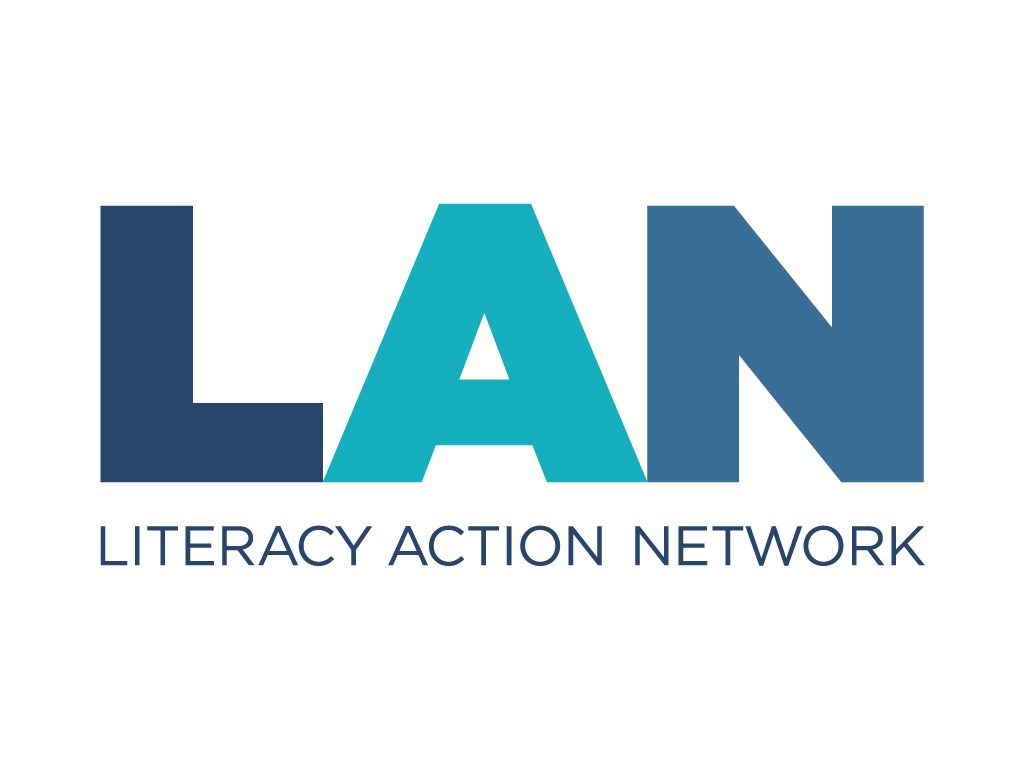 Kaija Bergen, LAN Chair of Marketing & Membership
Literacy Action Network