Get More out of Google Drive with Fluency Tutor for Google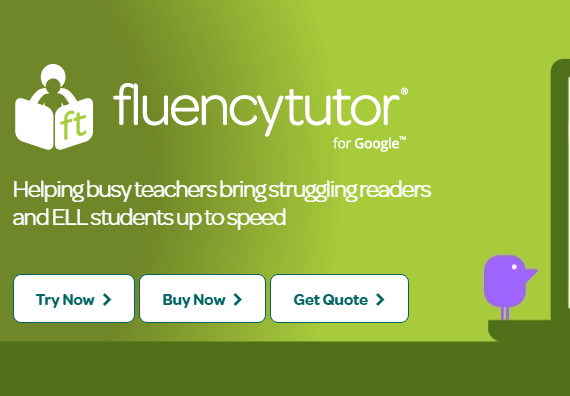 November 16, 2015
Get More out of Google Drive with Fluency Tutor for Google
Susan Wetenkamp-Brandt, Educational Technology Manager

Fluency Tutor is an add-on application for Google Docs/Drive on the Chrome browser that allows teachers to assign reading passages to learners for fluency practice.
Learners receive the reading texts in their Google Drive. They can hear the texts read aloud and then are prompted to record themselves reading the text. Learners' recordings are returned to the teacher (again via Google Drive) for evaluation. Teachers can either create their own reading passages or choose from Fluency Tutor's library of leveled texts.
The basic version of Fluency Tutor is free, but teachers may also purchase a suite of premium features for $99 per year. This application is a great tool for programs using Google Docs, Google Apps, or Chromebooks.
To find the app, search Google Play or the Chrome Web Store for "Fluency Tutor for Google." For more information, check out the Fluency Tutor website.
Susan Wetenkamp-Brandt, Educational Technology Manager
Minnesota Literacy Council