Got Math? Join the New Numeracy Instruction Schoology Group!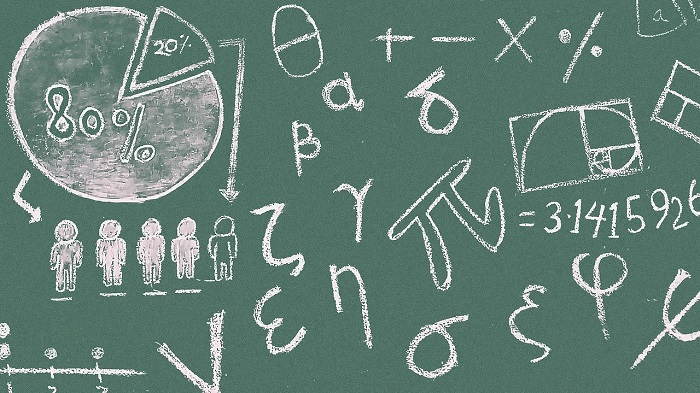 September 25, 2018
Got Math? Join the New Numeracy Instruction Schoology Group!
Rebecca Strom, Instructor
GOT MATH?
Join the new Schoology group to connect with other teachers of math in Minnesota ABE!
Do you teach math? Interested in connecting with other teachers of math in Minnesota ABE contexts statewide? We have a great new opportunity for you! ATLAS just launched a new Schoology group, Minnesota Numeracy Instruction.
This online community is a great way to be part of a network of other Minnesota adult educators who teach math. Join today to ask questions, explore common challenges, and share ideas and resources! Information on how to join is posted below.
What are we going to talk about?

The 2018 ABE Math Institute was held on September 21. Cynthia Bell, back by popular demand, joined us from New York to share best practices for teaching and learning mathematics. She drew from the cutting-edge volume from NCTM (National Council of Teachers of Mathematics): Principles to Action: Ensuring Mathematical Success for All.
Now and in the months to come, let's continue both the conversation and our professional learning by digging deeply into this excellent book! MN Numeracy Advisory Team member Rebecca Strom, from Mankato ABE, will be facilitating the Schoology group.
Even if you didn't attend the Math Institute, join the online discussion about these practices, or pose your own questions/ideas!
What's the first step?
Join the Schoology group Minnesota Numeracy Instruction Networking Group. Each month, beginning fall 2018 continuing through May 2019, we will discuss these key Teaching Practices, drawn from the NCTM book (although other topics are welcome as well!)
September: Math Institute follow-up discussion
October: Establish Mathematics Goals to Focus Learning
November: Implement Tasks That Promote Reasoning and Problem Solving
December: Use and Connect Mathematical Representations
January: Facilitate Meaningful Mathematical Discourse
February: Pose Purposeful Questions
March: Build Procedural Fluency from Conceptual Understanding
April: Support Productive Struggle in Learning Mathematics
May: Elicit and Use Evidence of Student Learning
What if I wasn't able to attend Math Institute?
As mentioned before, even if you weren't able to attend Math Institute, you can still join us online. You can purchase a hard copy or download an electronic copy (just $4.99!) of the book at https://www.nctm.org, and join us as we take on one teaching practice per month!
We are excited to offer this new space for teachers of math to connect and enhance their instruction. We look forward to talking with you online!
How to join & participate in the Minnesota Numeracy Instruction Networking Group:
1. If you don't already have a Schoology account, go to www.schoology.com and sign up as an Instructor. (This is important!)

2. Once you are in your account, go to the top blue bar, choose Groups, and then click My Groups on the right. Click Join a Group and then enter the group access code PXNGW-K43CR.
3. Post your general math questions, ideas and resources in the Updates section of the group. This is the page that will appear after you enter the group.
4. To participate in the book study, click on Discussions on the left-hand sidebar and choose a discussion thread.
Rebecca Strom, Instructor
Mankato ABE / ATLAS Numeracy Advisory Team