Highlighting Three Disability Programs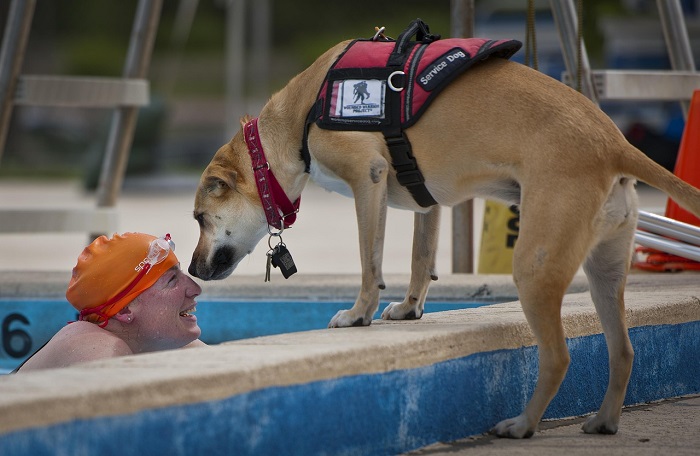 July 8, 2018
Highlighting Three Disability Programs
PANDA collaborates with and supports three ABE disability programs in the metro area that have trained teachers who specialize in working with students that have vision loss/blindness, hearing loss/deafness, and traumatic brain injuries, respectively.
You can refer students to each of these disability programs; below are their locations and contact information.
---
1) Minneapolis Adult Education South Campus is PANDA's vision loss and blindness site. They have staff, Braille curriculum and testing materials, and adaptive equipment at this location to assist students. PANDA and Minneapolis Adult Education created two training videos for ABE teachers to learn about working with students with vision loss/blindness. View the videos here. For more information, contact:
Romana Pulkrabek, Student Support Coordinator
Minneapolis Adult Education-South Campus
2225 E. Lake St.
Minneapolis, MN 55407
(612) 668-3800
Website: http://abe.mpls.k12.mn.us
---
2) ThinkSelf – Minnesota Deaf Adult Education & Advocacy is a statewide ABE consortium that serves Deaf, DeafBlind, DeafDisabled and hard of hearing (DDBDDHH) individuals from a wide range of backgrounds. They offer Adult Basic Education to deaf and hard of hearing Minnesotans who wish to expand their literacy skills, learn about workforce preparation, and establish long-term career goals.ThinkSelf also uses videophones to build capacity throughout the state to provide learning from a distance for DDBDDHH students. For best outcomes, students participating must be highly motivated and testing at ESL Level 4 and above. For more information, contact:
Sarah Hoggard, Education Manager
Voice: (612) 405-4472
Video Phone: (651) 243-4709
Email: education@thinkself.org
Website: https://thinkself.org/services/learn/
---
3) Classes for Stroke and Brain Injury Survivors: The mission of this class is to assist individuals that have survived a stroke or traumatic brain injury as an adult to regain the skills they need to achieve their academic and employment goals. It is required that the student knew how to read prior to their injury. They offer instruction in reading, writing and math utilizing large and small group instruction, computers, iPads, the arts and conversation. For more information, contact:
Sheila Brandes
Robbinsdale Adult Academic Program
Crystal Learning Center
305 Willow Bend
Crystal, MN 55428
(763) 504-8300
Website: http://tinyurl.com/stroke-braininjury
---
Outside the metro area, PANDA supports and prepares teachers that have a student with a disability by providing consultation, strategies, and equipment. For assistance regarding a student with a disability, visit PANDA's disability at https://mn.abedisabilities.org/. Email PANDA at panda@rdale.org or call Wendy Sweeney at (763) 504-4095.
First published 3/19/18