Let's Talk… About the Speaking and Listening Standards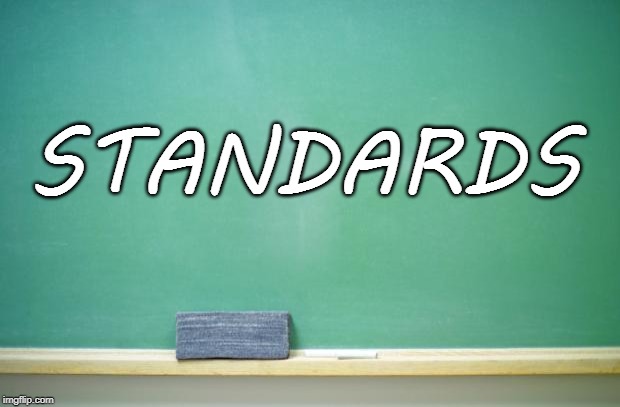 January 16, 2018
Let's Talk… About the Speaking and Listening Standards
John Trerotola
Nikki Carson
When it comes to the College & Career Readiness Standards, there is, understandably, much concentration on reading, writing and language. However, implementing the ELA Speaking and Listening Standards can often be challenging with regard to finding the most beneficial resources for all levels and incorporating them into everyday classroom practices.
How can these standards really help my students?
The Speaking and Listening Standards are essential components of the CCRS and are not limited to having students do formal presentations. Instead, the implementation of these standards into daily lessons enables students to develop useful interpersonal skills for the classroom and workplace. Continued practice with these standards also gives students the opportunity to critically listen to each other and respond appropriately, and, perhaps most importantly, requires them to evaluate what they hear from a variety of sources.
Being mindful of the three key shifts in the ELA standards, practitioners can structure their classroom lessons and routines to include speaking and listening activities. As a result, the expectation will move away from students simply answering questions towards an environment where there is more "purposeful academic talk" between learners and their peers.
The Speaking and Listening Anchor Standards serve as an essential guide for practitioners and will give students the chance to be more prepared for conversations. They will also be able to present information using visual displays and will learn the very necessary skill of adapting their speech to a variety of communicative tasks.
Classroom-ready resources and activities
A frequent concern with this standard is where to find classroom-ready resources and activities. We were fortunate to be able to present on this topic at the 2017 Language & Literacy Institute and, as part of the session, asked participants to provide examples of speaking and learning activities that they were already using in their respective classrooms. Their responses were plentiful and included:
"On the Spot" students give informal presentations on topics of their choice, usually with PowerPoint or photos
Song of the week where students sequence song lyrics while listening
Current events discussion groups
Mingle by looking at a picture and telling a partner what you see, what you think and why you think that
Partner sharing or think-pair-share when discussing lesson
Running dictation
Highlighted below are a number of resources and activities that we have used in our classrooms to meet the six anchors. Moreover, the suggestions are noted by level and can always be further adapted to meet your classroom needs.
Anchor 1: Prepare for and participate in a range of conversations and collaborations
Levels B/C: Try Word Generation's Turn and Talk, a guided small group discussion exercise that involves repetition of key academic vocabulary. Find leveled lessons at wordgen.serpmedia.org
Levels D/E: Try a Socratic Seminar where students discuss multiple perspectives from a text. ReadWriteThink.org has helpful guidelines.
Anchor 2: Integrate and evaluate information presented in diverse formats 
Levels B/C: Provide learners with a level-appropriate TED Talk. Ask B level learners to state the main idea and provide a couple of supporting details. Ask C level learners to work in small groups to identify which of three statements is the main, narrow, and broad idea.
Levels D/E: The Stanford History Education Group (sheg.stanford.edu/us) has social studies lessons where students can read, evaluate and discuss primary texts.
Anchor 3: Evaluate a speaker's point of view and use of evidence
Anchor 4: Present information and evidence using reasoning and appropriate style
Level B/C: Introduce B/C level learners to presenting information without plagiarizing, creating their own topic sentence, and finding relevant support. Engage learners with an interesting theme, such as, an impactful immigrant.
Level D/E: Using extended response resources from the GED Testing Service, have students read positions on topics and debate the stronger argument by using evidence from the texts.
Anchor 5: Make strategic use of digital media and visual displays of data
Level B/C: Have students create relevant visuals to accompany presentations. These visuals may be as simple as inserted online pictures, maps, or labels or as intricate as graphs and charts.
Level D/E: Have Adult Diploma students create a PowerPoint as a visual way to present their argumentative essay findings to the class.
Anchor 6: Adapt speech to a variety of contexts and communicative tasks
Level B/C: Have students brainstorm polite ways to disagree. Practice in small groups by providing some opinions about local, everyday prices and issues. Students can agree or disagree with each statement, but must adapt their speech to be polite and non-confrontational. Have students interested in medical careers practice changing medical jargon into everyday language for ideal communication with patients.
Level D/E: Have students practice identifying their audience and determining appropriate language when speaking. In particular, Learn NC has a lesson plan that will help students apply this skill at learnnc.org/lp/pages/3972
How can I learn more?
You are in luck: the 2018 Language & Literacy Institute is just around the corner!  Learn more about academic conversations and CCR Standards in the following sessions:
Academic Conversations (Fri. Jan. 26, Concurrent Session 4, 8:45 – 11:45 AM) – Nikki Carson and Mary Zamacona
We're Speaking Your Language (Standards)! (Fri. Jan. 26, Concurrent Session 4, 8:45 – 11:45 AM) – Kristine Kelly and John Trerotola
Originally published 11/6/17
John Trerotola
Robbinsdale Adult Academic Program
Nikki Carson
Minnesota Literacy Council