Making Thinking Visible in Math and ELA Instruction: Part 3 – It's All about the Questions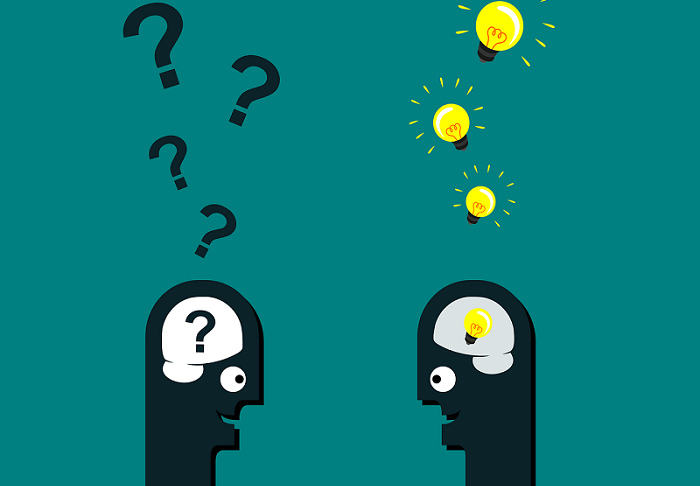 February 3, 2020
Making Thinking Visible in Math and ELA Instruction: Part 3 – It's All about the Questions
Lindsey Cermak, Numeracy Coordinator
Kristine Kelly, Literacy & ELA Coordinator
Welcome to the third installment of our "Making Thinking Visible" series, where we are looking at some key strategies for making our students' invisible thinking moves VISIBLE. In past newsletters, we have shared articles on making thinking in the classroom visible. As a reminder from the first article of the series, we need to empower our learners to be able to make their thinking visible more efficiently. It is up to us to employ strategies in the classroom that model how to make thinking visible and create spaces for learners to share their ideas in new ways. To draw these types of thinking out of students, we will be describing key strategies in our newsletter articles. All the strategies presented are appropriate for the math and/or ELA classroom.
Strategy 2: It's All About the Questions
How we ask questions of students is critical to facilitating learning in the classroom. Our questions can shut down or open up student thinking! It's all in how we ask the question. Questions that guide student thinking are ones that do not have set answers, move student thinking forward, help students clarify their own thinking, reveal student thinking and are appropriate for any content.
Here are some examples of excellent guiding questions:
What questions do you have? (Instead of "Do you have any questions?")
What makes you say that?
Can you say more about that?
Can you say what you were thinking in a different way?
What do you think you know? How do you know it?
What makes you say that?
What is the story? What is the other story?
What would change if…?
How can you add something to what was just said?
Why does that answer make sense to you?
How might you prove what you just said?
What potential issues or problems do you see happening?
How are you seeing or viewing this information? Subjectively or Objectively? Why?
Here are some tips for asking questions effectively:
Explain the purpose of your questioning – Be transparent about your questioning. Tell students the purpose of some of the questions you ask. Questions are meant to push students to dig deep into content, show their thinking, add to the thinking of others, and reflect on processes. Post questions that you ask frequently so that students know what may be coming. If students don't understand the purpose or types of "making thinking visible" questions, they may assume they are giving the wrong answer instead of being asked to expand on their thinking.
Give appropriate wait time and let students finish their thoughts – This tip is not for the teacher only; it's also beneficial to explain to students how everyone requires different amounts of time to reflect and problem-solve. Silence can be uncomfortable for all in the classroom, so help students to understand that giving peers space to think is helpful.
Encourage turn and talk before sharing out – Give students a chance to process what they're thinking in a low-stakes way before sharing with a larger group.
Give students language to structure responses – Post sentence starters to help students answer questions you ask. Laminate questions and answer sentence stems to place on desks or tables for students to refer to.
"I would like to add…"
"The answer makes sense to me because…"
"A problem I see happening is…"
"I could prove what I just said by…"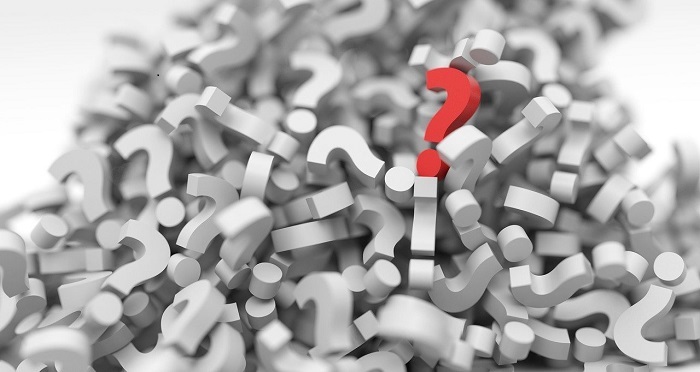 This "making thinking visible" strategy requires thoughtful and careful questioning on our part, but it can bring learners' thoughts and ideas to light that otherwise would not have surfaced.
For more information, check out the archived MN CCRS TA webinars from October 31, 2019: Making Thinking Visible and January 31, 2020: Get Them Talking – Promoting Classroom Conversation. They are archived on our MN ABE Professional Development YouTube channel (http://tinyurl.com/mnabepd).
Join us at the next time when we discuss another great strategy for ELA and/or math: Chalk Talk!
Lindsey Cermak, Numeracy Coordinator
ATLAS
Kristine Kelly, Literacy & ELA Coordinator
ATLAS