May is National Stroke Awareness Month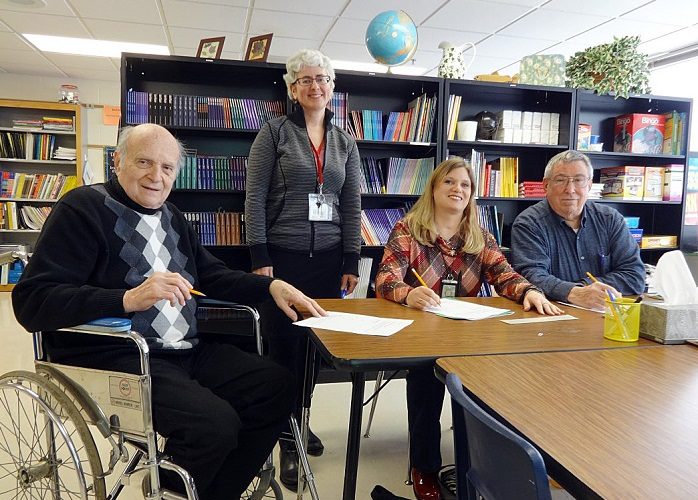 May 11, 2019
May is National Stroke Awareness Month
In May alone, some 65,000 Americans will experience a stroke with many unaware that they were even at risk. Each year about 185,000 people die from a stroke. By learning the many warning signs of a stroke – you can help save a life.
A stroke happens when blood flow to an area of the brain is cut off. Brain cells are deprived of oxygen and begin to die. A stroke can cause you to permanently lose speech, movement and memory…
Up to 80% of strokes can be prevented. Stroke can happen to anyone—at any time and any age. Arming yourself with information about stroke prevention is the first step in saving your life and the life of your loved ones. This year, the National Stroke Association is turning the spotlight on the ten modifiable risk factors for stroke; hypertension, physical inactivity, lipids (blood fats), poor diet, obesity, smoking, heart causes, alcohol intake, stress and diabetes.
Learn as many stroke symptoms as possible so you can recognize stroke FAST and save a life!
Be aware also of these important additional symptoms of stroke, as outlined by the National Stroke Association:
---
The Robbinsdale Adult Academic Program offers classes for survivors of a stroke or brain injury and who want to:
Relearn academic skills like reading, writing, math, and digital literacy
Improve confidence to perform lost abilities
Connect with others who are facing similar challenges
Get the tools to achieve academic, career, and life goals
Instruction includes reading, writing and math utilizing large and small group instruction, computers, iPads, print materials, and conversation. Online learning is also available that can be done in our computer lab or anywhere you have an internet connection. Our mission is to assist stroke and brain injury survivors to relearn the skills they need to achieve their academic and life goals.
Read an article in a local newspaper, written by stroke survivor, Rochelle Anderson. Rochelle is a student in the Stroke and Brain Injury class at the Robbinsdale Adult Academic Program.
Location of classes: Crystal Learning Center, 305 Willow Bend, Crystal, MN 55428
Contact: Sheila Brandes, Teacher and Certified Brain Injury Specialist (CBIS)
Phone: 763-504-8300
Email: Sheila_Brandes@rdale.org
For more information about brain injury, visit PANDA's website at https://mn.abedisabilities.org/category/brain-injury/
Reference: National Stroke Association (folding into the American Stroke Association), https://www.stroke.org/