New Spring Webinars from Literacy Minnesota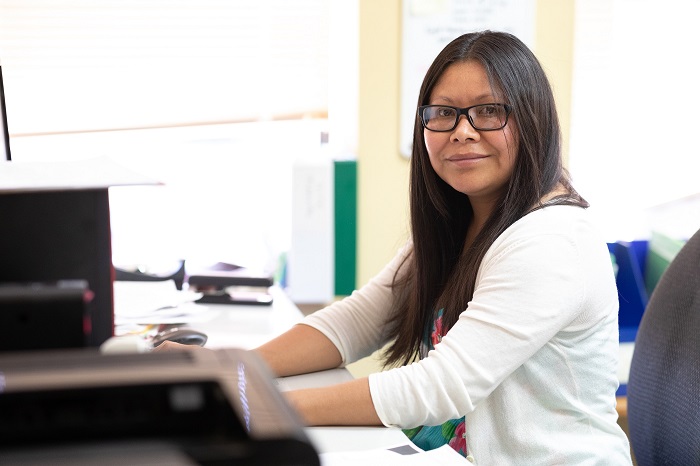 April 9, 2021
New Spring Webinars from Literacy Minnesota
Andrea Echelberger, ESL Training Coordinator
Spring is a wonderful time to grow your teaching skills and your knowledge of adult learners! Join a wide network of volunteers and teachers for free professional development webinars from Literacy Minnesota. Webinar topics range from an introduction to remote tutoring to teaching listening skills remotely to introducing LGBTQIA+ issues in ABE classrooms. There is a professional development opportunities for everyone from brand-new volunteers who are just getting started to experienced teachers looking for some creative new ideas. Find a full list of webinars and descriptions on Literacy Minnesota's Volunteer Training Calendar. New trainings are added monthly!
Would you like to schedule a webinar for the volunteers and teachers at your site? Contact Andrea Echelberger at aechelberger@literacymn.org to arrange for an on-demand training.
Featured Webinars
Smashing the Model Minority Myth through a Celebration with AAPI Leaders

Join Literacy Minnesota and special guests for a Zoom celebration of Asian-American and Pacific Islander lives in Minnesota! Come and learn about AAPI representation in education and the arts from Dr. Rose Chu, Senior Policy Fellow at MNEEP and Professor Emerita at Metro State; politics and policy from State House Representative Samantha Vang; diversity and equity in volunteerism from Wendy Vang Roberts, Training Manager at MAVA; and local organizing from MK Nguyen from St. Paul Promise Neighborhood. Celebrate the achievements and activism of Minnesota's AAPI communities, and connect to resources that the literacy field can use to lift up and support our AAPI teachers, volunteers and learners.
Tuesday, April 20, 6:30-7:30 pm
REGISTER >>
---
Trauma-Informed Teaching Practices for Adult Learners

Trauma and chronic stress can come in many forms, and impact people's ability to learn new skills and process information in a variety of different ways. In this webinar, learn how stress and trauma can manifest in the classroom, and learn about trauma-informed teaching practices that can help to support positive learning behaviors and increase retention and learner comfort.
Tuesday, May 4, 10:00 am-12:00 pm
REGISTER >>
Wednesday, May 19 6:30-8:00 pm
REGISTER >>
---
I Hear You! Effective Listening Instruction for English Language Learners
Come learn how explicit listening instruction builds a foundation for literacy skills and fosters independence for language learners. This workshop will identify authentic learning tasks that English learners encounter daily, try out a variety of listening activities across multiple levels, and discuss which explicit listening strategies are used for each one. Participants will leave with ideas for listening tasks that can be used in remote or in-person instruction.
Tuesday, April 27, 10:00 am-11:30 am
REGISTER >>
Wednesday, May 12, 6:30-8:00 pm
REGISTER >>
Andrea Echelberger, ESL Training Coordinator
Literacy Minnesota