Northstar Releases New Digital Literacy Curricula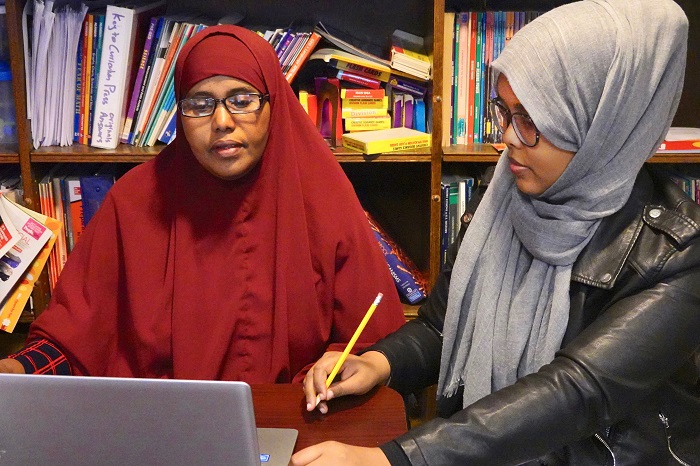 September 17, 2019
Northstar Releases New Digital Literacy Curricula
Theresa Sladek, Northstar Marketing Coordinator
Last week, Northstar Digital Literacy Assessment announced the release of new curriculum focused on teaching adult students on the three most used modules. The curriculum is included with a low-cost subscription to Northstar and is comprised of three units: Basic Computer Skills, Internet Basics, and Microsoft Word. Each unit contains 7-9 two-hour lesson plans for classroom use, as well as a teacher's guide. The new curriculum will be discussed in depth at upcoming regionals. In addition, we will be releasing curricula for our other nine modules in the coming year.
Anyone is able to take Northstar assessments for free at digitalliteracyassessment.org. Those who wish to earn a certificate to demonstrate their skills to potential employers can take the assessments at one of more than 750 approved testing locations, which include workforce centers, Adult Basic Education programs, libraries, nonprofits, government agencies and businesses in 52 states and regions and 6 countries.
The benefits to learners often go far beyond job credentials. "I have seen learners cry with joy upon receiving certificates proving they have mastered digital literacy skills that once seemed out of reach," says Eric Nesheim, executive director of the Minnesota Literacy Council. For those experiencing low confidence as they navigate job transitions, learning new skills and having a certificate to prove it provides an extra push to move ahead with the career search. "Many of our learners have not experienced positive academic success in the past and proving to themselves and others that they are able to conquer digital literacy skills is a huge boost to their self-esteem," says Theresa Sladek, Northstar specialist.
Digital literacy skills have become increasingly essential to workers at all levels. According to the U.S. Bureau of Labor Statistics, 77% of jobs will require some degree of technology skills within the next decade. As workforce centers, Adult Basic Education programs and libraries seek to equip job seekers with the basic skills they need to persist in the workforce, a reliable method of assessing digital literacy is becoming more and more necessary.
The Minnesota Literacy Council's Northstar Digital Literacy Assessments were developed in response to this need. Northstar defines the basic skills needed to use a computer and the internet in daily life, employment, and higher education. Online, self-guided modules, assess the ability of adults to perform these tasks.
Each Minnesota ABE consortium is provided with a Northstar account. Additional accounts for programs within a consortium can be obtained for the discounted rate of $300. Becoming an approved testing location is an easy and cost-effective way for organizations to provide these services and access our new curricula. Sites are offered support and assistance through a help desk and online proctor training. For more information on becoming an official test site, please contact us at digitalliteracyassessment.org/become-a-testing-location.
Theresa Sladek, Northstar Marketing Coordinator
Minnesota Literacy Council