Online Networking Is Getting Mighty Easy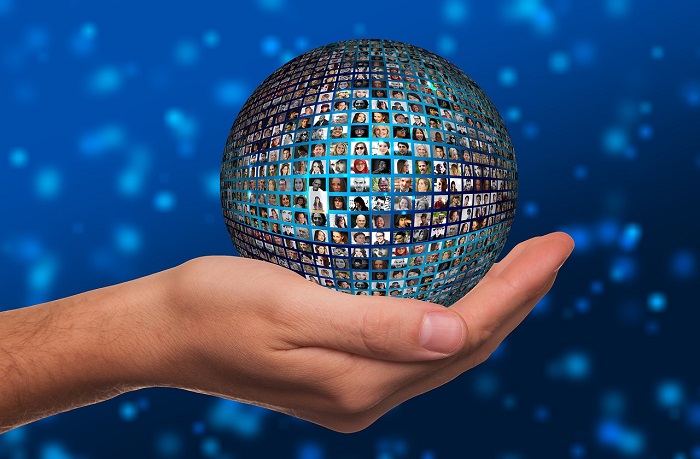 March 8, 2021
Online Networking Is Getting Mighty Easy
Marisa Squadrito Geisler, ATLAS Operations Manager
From Schoology …
For the past several years, Minnesota Adult Education has been using the Schoology platform to host both online courses and online networking and discussion groups. Schoology has worked fairly well for these activities, and it was always free for practitioners to use.
However, there have been a few snags. Some people have had issues joining the MN Adult Ed groups because their current Schoology accounts are tied to their school districts, many of which have constraints on joining groups outside the control of the district.
Then in fall 2020, we became aware that Schoology was doing away with free teacher accounts. This meant that no one who didn't already have an account could join our Schoology discussion groups. A change had to be made!
… to Mighty Networks!
Thus a small group of intrepid members of the Statewide PD Committee launched a search for a new networking and discussion platform to replace Schoology. We determined that it was worth investing in a paid platform, since the free ones have a tendency to change – and as they say, you get what you pay for.
After much research and testing, the Committee has chosen Mighty Networks as our new discussion platform! (Yes, it makes me think of Mighty Mouse every time.)
Our new Minnesota Adult Education Network has a wealth of great features that position it well to serve as a long-term platform for our online groups and discussions. ATLAS is footing the bill for the account, so it will remain totally free for all MN Adult Ed practitioners to use.
Meanwhile, group facilitators are in the process of transferring useful resources from the Schoology groups to the ATLAS resource libraries. In addition, our Schoology online courses will stay on Schoology, since you can participate in those using a free student account.
Here's a sneak peek at the new online network!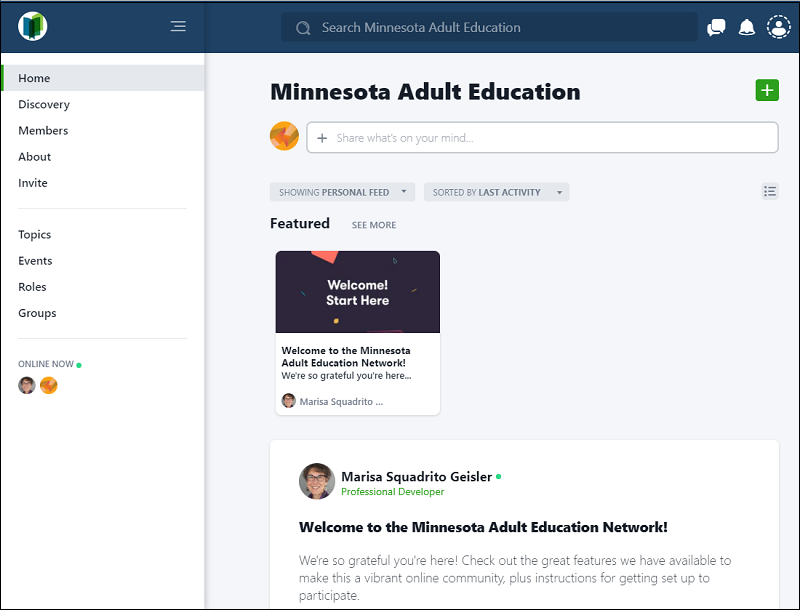 User experience
User-friendly and intuitive, with a clean and customizable interface
Easy to join main network as well as sub-groups; resolves issues we had with Schoology around district-imposed restrictions
Easy to set preferences for notifications
Individual and group Chat
Organization
Threaded conversations with replies clearly tied to specific comments
Ability to sort posts by Last Activity, Date Created, and other criteria
Topics to help organize posts
A Featured section to highlight important information
Groups
Organized around various content areas and contexts (see list of Groups to the right)
No more access codes; join groups of interest directly from the main network
See group activity and respond to group posts from within each group OR from the main network Home page
Searchability
Search the entire network, a specific topic, or even a specific group
Use Save Post to keep track of your favorites and avoid having to search for them again
Join the conversation!
For more information, check out this more in-depth description of the various features, and then join us in the Minnesota Adult Education Network!
Set up your free account
Check out the Welcome! Start Here message to get oriented
Set up your profile, including your primary role in MN Adult Ed
Adjust your notifications
Join any Groups that interest you
Post and comment away!
We can only get as much out of our Minnesota Adult Education Network as we put into it, so I hope to see you (and your posts) there soon!
Questions?
Contact Marisa Squadrito Geisler at mgeisler02@hamline.edu with any questions you may have.
Marisa Squadrito Geisler, ATLAS Operations Manager
ATLAS