Re-Imagining Instruction Part 1: Independent Learning with Technology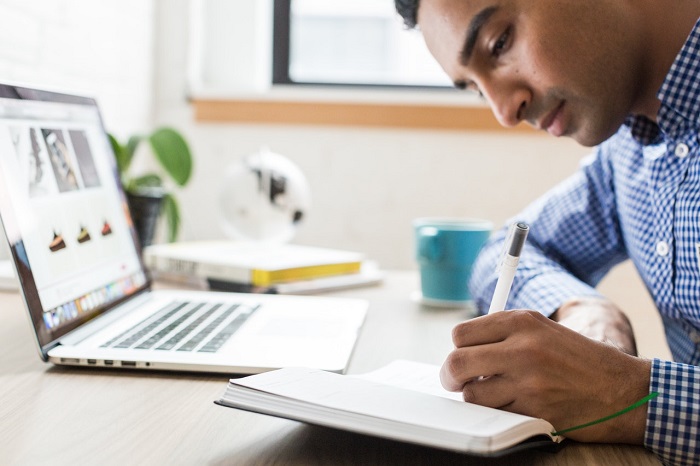 January 4, 2021
Re-Imagining Instruction Part 1: Independent Learning with Technology
Joey Lehrman
Joey Lehrman, with Delgado Community College and ISTE's SkillRise Initiative, was also the keynote speaker at the 2020 Math Institute presented by ATLAS.
---
The rapid response to distance learning has presented extraordinary challenges for our adult education community. According to recent research, there's been an estimated 30-60% drop in attendance as a result of the shift to online learning. Yet even in "normal" times, only approximately 10% of adults with a basic skills gap are aware of local literacy programming.
Further, the quick shift to virtual learning has left more adult learners behind, often those that are most vulnerable. According to Digital US, 32 million adults can't use a computer, and one-half of Black and Latinx workers have limited or no digital skills.
While the pandemic has certainly created extraordinary hardship and challenge, there have been some silver linings: 97% of organizations were able to move some or all of their programming online. Adult education instructors and students are building new digital skills, and those will be essential as we continue helping our adult learners prepare for the quickly shifting digital age economy, where 80% of companies report a need for employees with more digital skills.
As we look to lessons learned from the past 8+ months of Emergency Remote Teaching (ERT), now could be a great opportunity to reflect as a field about what we've learned and how we can continue to innovate our practice to better serve adult learners both within and beyond our classrooms. In this series of articles, I propose a few options for how we might leverage this moment to rethink and enhance the ways we engage students in meaningful learning.
Focus on independent learning
"Show me the steps" is a common refrain heard in the adult education math classroom. This mindset reflects dependent learning, where students rely on a teacher to define the steps to solve a problem. This is understandable given that many adult learners have experienced math trauma and lack confidence with the increasingly complex problems found on high school equivalency (HSE) tests. As a result, It can be common for adult learners to enter classrooms with the mindset that the instructor is the source of knowledge, and the students' role is to "receive" learning.
In the quickly evolving digital economy, however, we need to encourage independent learning, where adults are empowered as critical thinkers that can break down problems, think creatively, and navigate uncertain environments. Nowhere is this more clear than in a modern HSE math section. Current versions of these exams include complex problems that usually cannot be solved with algorithmic thinking. To help students develop these skills, there are several shifts we can explore in our instructional models that nurture an environment where students can build confidence as independent thinkers.
Use technology to facilitate conversation
There are several apps that have become popular learning resources in math education, like Khan Academy and IXL. These apps as currently implemented have a tendency to reinforce dependent learning, where students watch videos that emphasize procedural instead of conceptual fluency. Watch a video – memorize the steps – and try a series of similar practice problems. But the popularity makes sense. Khan Academy has an abundance of practice problems, seemingly helpful data available to students and teachers, and the power to differentiate learning paths (not to mention that 80% of adult education staff are part-time, limiting how much paid time can be put into lesson planning and differentiation). As noted, the challenge here is when students are presented with a new problem without a clear process for solving.
Similarly, automated feedback, where students are quickly informed if their answer is right or wrong, can diminish thinking as it focuses attention on procedural fluency. There are many interesting ways to be right and wrong in math class. To help encourage the development of problem solving skills, we can look for the intelligence in wrong answers to show students the value in their thinking. When students value their own thinking, wrong or right, they have the confidence to sit with uncertainty, ask interesting questions, and to explore different ways to solve a problem.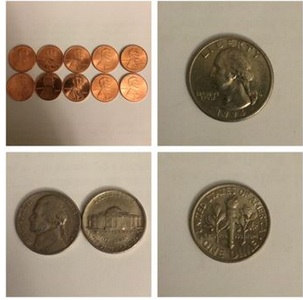 Resources like Which One Doesn't Belong and Same or Different can help to nurture these skills. In these activities, time is not spent memorizing steps but exploring open-ended questions, reflecting on different ways to think, and encouraging students to consider various perspectives as presented by their peers.
Technology can do more than provide quick, automated feedback; it can connect students with each other and with interesting ideas. Some apps provide useful tools for teachers to curate an environment where students share their thinking, learn from others, and explore different ways to solve a problem. For example, Desmos classroom activities include a feature that allows teachers to easily broadcast snapshots of different students' work side by side. This can take place virtually through Zoom/Teams or in a physical classroom.
So while it can feel easier to rely on the promise of personalized classes on Khan and IXL through automated feedback and big data, students can learn more when teachers curate "messier" classrooms in which students can explore, make mistakes, and practice conceptual fluency.
A note about standardized tests
As noted, one benefit of using technology to facilitate conversations is it can create more space to develop critical thinking skills. As most of us know by now, the GED was significantly updated in 2014, a rewrite that was guided by Webb's Depth of Knowledge, which places a larger focus on cognitive processes versus Bloom's Taxonomy which was used to develop the less rigorous 2002 version.
So while it may have historically been possible to "teach to the test," it's no longer as straightforward given how most problems do not present a clear method for solving. The Adult Numeracy Center at TERC has developed a great new blog series exploring this theme of how open, creative math can be both more engaging and a better method for preparing adult learners for standardized tests (post #1, #2, and #3).
---
Joey Lehrman
Delgado Community College