Register Now for the Technology Integration Initiative 2020 Cohort!
December 5, 2019
Register Now for the Technology Integration Initiative 2020 Cohort!
Susan Wetenkamp-Brandt, Senior Manager for Educational Technology & Digital Literacy
Technology Integration Initiative 2019: Mobile Learning
The Technology Integration Initiative is a professional development opportunity for ABE teachers who want to focus on contextualized use of technology in the classroom. Each year will focus on a particular technology tool or service, with the 2019 cohort focused on mobile learning.
This is a 5-month PD offering, beginning with a face-to-face kickoff event in January 2019 followed by four monthly webinars. The kickoff event will feature training on Northstar standards, mobile apps for teaching and learning, and best practices in technology integration for the ABE classroom.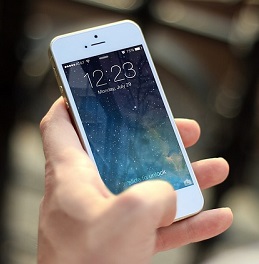 Each month we will focus on a different use of mobile devices and an app or apps to support that use. Participants will share technology-integrated lessons designed to meet specific standards (Northstar, ACES TIF, and/or CCRS) and discuss challenges and ideas for strengthening their lessons. In May, participants will polish one of their lesson plans for sharing on the OER Commons.
24 CEUs available for participants who attend the kickoff event and all webinars and submit their lesson plan to the OER Commons.
Open to ABE teachers at ALL levels – from Beginning ESL to College Prep. Some familiarity with mobile devices (iPhone or Android) and basic technology skills required.
Reimbursement for travel costs for Kickoff Event available to participants travelling more than 50 miles.
Dates:
In-person Kickoff Event: Friday, January 17, 2020 from 9:00-3:00 at the Minnesota Department of Education (Conference Center A, Room 14)
Monthly 90-minute webinars on Tuesdays at 2:00 PM: February 11, March 10, April 7, May 5
Applications:
Applications are due by Friday, December 13, 2019. Applications will be reviewed and acceptance notifications issued by December 20, 2019.
Questions?
Contact Susan Wetenkamp-Brandt at swbrandt@mnliteracy.org / 651-251-9090, or Jason Brazier at jbrazier@mnliteracy.org
Susan Wetenkamp-Brandt, Senior Manager for Educational Technology & Digital Literacy
Minnesota Literacy Council