Beginning ESL Teachers Share Caffeine and Great Ideas!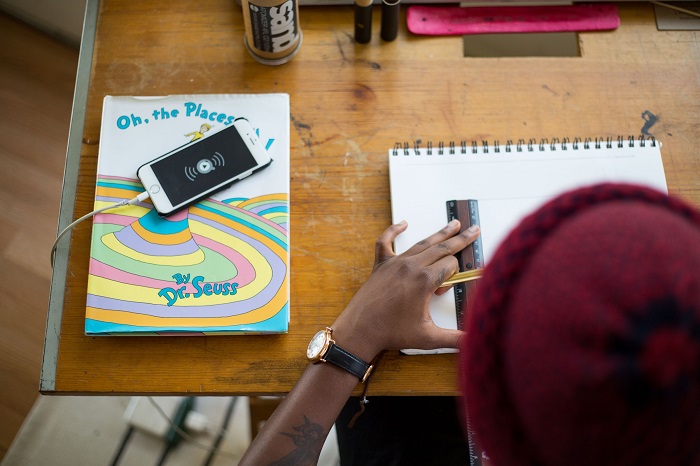 December 7, 2020
Beginning ESL Teachers Share Caffeine and Great Ideas!
Amy Van Steenwyk, ESL Teacher
Early last month, a group of us met for a virtual coffee break during the Teaching & Learning at a Distance Conference put on by ATLAS. We had a great turnout, maybe in part because low-level ELs can be extra hard to include these days due to a number of barriers, including digital literacy skills, wi-fi and technology access and, for some, lack of support networks to help bridge those gaps.
As someone who has primarily worked with low-level ELs, I know I scan the workshops at every conference and sit in each session considering how I can adapt what I'm learning to learners who are beginning or literacy level ELs. So, it's always a breath of fresh air to be in a room…even a virtual Zoom room…with others who have the same audience in mind and who may be facing similar successes and struggles. I'll highlight a few here and share some of the resources that were mentioned during our chat. You can see the full notes here.
Successes
One theme that stood out was the importance of images. We're using images to teach vocabulary and as conversation starters. We're adding photos and drawings to stories to add meaning and interest and are always seeking more image-rich content. Thankfully there are loads of sources of photos and images that are available for reuse, such as Photos for Class, Creative Commons, Unsplash, Pexels.
Another theme was using class time to support and maximize the distance learning platforms that our districts and programs have chosen. One instructor celebrated 90% Moby Max participation as a result of ongoing efforts to encourage and support use of the platform. Other sites that can work as distance learning platforms at beginning levels are ReadWorks and Reading Skills For Today's Adults.
Tools that help us build on the language knowledge and abilities students bring with them is as crucial as ever. Teachers shared successes with Talking Points to connect with students across language barriers. Another celebrated finding an Oromo dictionary and empowering a student to take on the role of teaching the teacher Oromo, which improved his ability to sound out words in English!
Struggles
Nearly all of those in the coffee break session resonated with how hard and long the process has been to get everyone on the same platform. Many of us started out with WhatsApp and spent the summer or fall helping learners to transition to video conferencing options.
Breakout rooms are a wonderful option that are just plain hard with lower-level ELs. Smaller WhatsApp groups are often easier at this level for instruction, speaking practice and peer conversation. Including volunteers (or even student volunteers from higher-level classes!) is one way some instructors have started utilizing breakout rooms to increase opportunities for speaking practice for students in Zoom, Google Meet, and Schoology.
Pre-lit and beginning ELs often struggle to get meaning out of teacher and peer dialogue. Online class has brought a unique opportunity to focus on pronunciation. Suddenly listening and speaking have become more important than ever. Intonation and voice quality settings are both easily practiced in the close-up world of screens and video-conferencing. One teacher shared that using the Color vowel chart for phonics instruction via WhatsApp video sessions was having a notably positive impact with their learners.
Most of us have some students who are simply waiting for a return to in-person classes. In many sites, low-literacy learner enrollment has been down. Access to translation, tech support and especially word-of-mouth seem to be key factors in getting students who are intimidated to take that risk and try it out. Once they hear from friends who've been able to bridge that enormous-feeling gap – and as students realize in-person learning may not start up any time soon – we are seeing some learners reach out and slowly return.
Resources
One of the highlights of these get-togethers is always learning about resources that are working for others…or simply being reminded of resources we haven't tapped into for a while.
Some of the new resources that came up included the newly updated LESLLA site, which includes heritage language resources as well as a treasure trove of curriculum, materials, assessments and more!
Another newer site is Adult ELL Literacy Indy which has many resources for literacy-level learners including a system for tracking and assessing learners' literacy progress. A few other notable resources folks shared were SPLAT! for beginning numeracy concepts and Wordwall activities for extended practice.
Teachers mentioned particularly appreciating Bow Vally Readers, Unite for Literacy, Teach ABC English and the paid site ESL Library. For slightly higher beginning learners, Literacy Minnesota Transitions curriculum and ELL Civics Bridge Curriculum have been meeting the need for making that leap to more content-rich learning.
And finally, a new repository of curriculum and materials is growing over at Literacy MN at their Remote Tutoring Resources page. Keep an eye on their Lessons and Materials section to see what gets added and consider if you have materials you might be willing to share!
Thanks to all who joined us for an energizing coffee break. It's truly amazing what we managed to share with each other in under an hour!
Don't miss the next Beginning ESL Coffee Break, coming up at the Language & Literacy Institute (January 28-29, 2021). The coffee break will be on Friday, January 29. Registration opens January 5. See you there!
Amy Van Steenwyk, ESL Teacher
Cedar Riverside Adult Education Collaborative