Resources for Exploring Tech Careers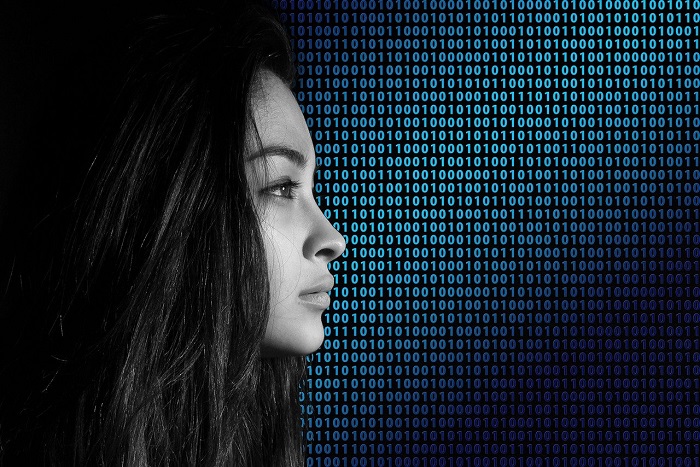 April 9, 2021
Resources for Exploring Tech Careers
Marisa Squadrito Geisler, ATLAS Operations Manager
April is Technology Month!
In an effort to "raise awareness, overcome barriers, and welcome Minnesotans from all backgrounds to explore and succeed in Information Technology careers," Governor Walz has proclaimed April 2021 as Technology Month in Minnesota. "Employment in computer occupations is projected to grow 10.5% between 2018 and 2028 in Minnesota, while the average job growth of all occupations in the state is 4.7%; [h]igh demand for Information Technology workers means high wages for many in the field – the median hourly wage for Information Technology occupations was $42.71 an hour in 2020, more than $20 an hour higher than the median for all occupations in the state." (Source: Governor Walz's Technology Month proclamation; emphasis added)
Given the state's workforce projections and the earning potential associated with information technology (IT) careers, this is a perfect opportunity for us to consider how we can help our adult learners prepare for and explore these careers.
Digital literacy
First things first: it all starts with digital literacy, and thankfully we have access to a tremendously robust and effective resource for teaching, building and assessing these skills – Northstar Digital Literacy (https://www.digitalliteracyassessment.org/). Northstar provides key foundational skills for students to advance to IT career pathways. As detailed on their website, "Northstar Digital Literacy defines the basic skills needed to use a computer and the internet in daily life, employment, and higher education." The clearly defined Northstar Digital Literacy Standards form the foundation for all activities and materials, which include the following:
Online, self-guided assessments measure mastery of basic skills in each of 14 areas.
Classroom curricula provide detailed lesson plans for teachers, and can be used remotely or in person.
Northstar Online Learning (NSOL) provides individualized online instruction and practice.
(Source: https://www.digitalliteracyassessment.org/)
Learners can even earn a Northstar Digital Literacy Certificate for passing the assessments.
CareerForce
CareerForce – a business-led network of private, public, and nonprofit partners in Minnesota – offers a wealth of career development resources, including a drop-down menu on the website homepage where you can choose a path for guidance:

Their April 2021 Tech Month page hosts a number of IT-related resources for career seekers, such as the following:
Equity in Tech Employment
CareerForce is also highlighting a number of opportunities to learn about equity in tech in April:
Minnesota High Schools Grow Young Women into a Strong Tech Workforce: 2021 Computing Awards will be Celebrated on April 14 – By Russell Fraenkel, IT Pathways Director, Minnesota State IT Center of Excellence
According to this CareerForce blog post, women hold just over a quarter of technology jobs in Minnesota. Learn about the efforts to inspire and empower young women to pursue tech careers, including several IT award programs and their 2021 honorees, as well as virtual events you can attend to celebrate the awardees and learn more.
BIPOC in Tech: Wednesday, April 21 from 11:00am-12:00pm
Hosted by the Minnesota Department of Employment and Economic Development (DEED) and MnTech, this Facebook Live event will present a panel of BIPOC (Black, Indigenous and People of Color) tech professionals at the forefront of the discussion about BIPOC representation in tech. Panelists will share experiences and offer advice.
Explore Tech Careers events: Tuesdays in April
Every Tuesday during the month of April, CareerForce hosts an Explore Tech Careers live virtual event where you can hear from Minnesota tech employers and tech training programs. (Note: you'll need to create a free account in order to register for events.)
In addition, CareerForce is hosting tech-focused virtual career fairs; online panels with local tech employers, employees, and leaders from diverse backgrounds; virtual events highlighting training opportunities; and more. See all the Tech Month Virtual Events here.
Additional career pathway webinars
Looking for additional opportunities to learn about Adult Career Pathways (ACP) and Integrated Education & Training (IET) in Minnesota? ATLAS will be hosting the following upcoming ACP webinars:
May 13, 2:00-3:30pm: IET 101 – This webinar will focus on the key components of IETs, articulate the value of an IET delivery model, discuss resources to support the development of an IET, and outline the process for IET approval in Minnesota. We'll also share some best practices and approaches from your Minnesota IET colleagues, and you'll receive useful IET curriculum planning tools and resources. Register now
May 19, 1:30-3:00pm: Manufacturing Career Pathways Networking – For practitioners and programs that currently offer or are planning to focus on manufacturing career pathway programming. Register now
June 3: Taking it SLOW with SSLOs – Look for information and a registration link soon on the ATLAS Events Calendar.
Marisa Squadrito Geisler, ATLAS Operations Manager
ATLAS