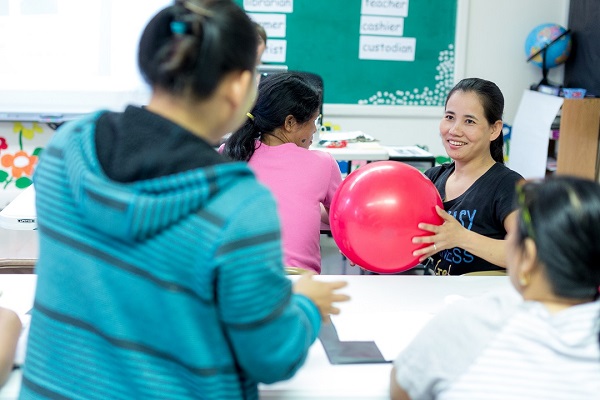 September 18, 2018
Resources for Volunteers
Andrea Echelberger, ESL Training Coordinator
The Minnesota Literacy Council has created a wide variety of resources to support volunteers in adult ESL and ABE classrooms, whether they are lead teachers, classroom assistants, or one-on-one teachers. Here are some of the exciting resources that you can connect your volunteers with to help them prepare for and provide quality teaching and tutoring for your learners.
Tutor Tips Blog
Volunteers can join the Minnesota Literacy Council Tutor Tip Blog. They will receive weekly tips highlighting tutoring activities, free resources, and strategies. It is a great way to keep up-to-date and enthused. Volunteers can also search the blog at mnliteracy.org/tools/tutor-tips to get ideas for activities or to learn more about teaching strategies.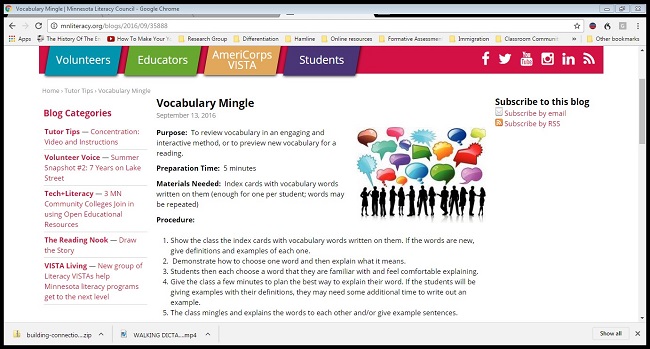 Classroom Videos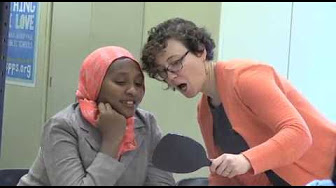 The Minnesota Literacy Council and ATLAS have created a number of videos for teacher and volunteer professional development. The videos include detailed descriptions of popular ESL classroom activities, literacy level instructional ideas, and integrating pronunciation. Volunteers can watch the videos on their own time, and reflect on what they see using the provided Video Reflection Form. The videos and the form can be found on the MN Literacy Council website at mnliteracy.org/classroomvideos.
Curriculum
Volunteers can find free curricula for pre-beginning and beginning level adult ESL classes, as well as GED math and science, health lesson plans, and citizenship classes. Each curriculum aligns with current assessments, and was written specifically for volunteer teachers. Free curriculum can be found on the MN Literacy Council website at mnliteracy.org/curriculum-lesson-plans. Intermediate and advanced ESL curricula, and pre-GED curricula are available for purchase upon request.
ESL Pull-Out Kits

Volunteers are a huge asset in the adult English language classroom, but finding time to prepare them to lead activities can be time-consuming for teachers and coordinators. The MN Literacy Council's ESL Pull-Out Kits are designed to take the burden of volunteer preparation off of classroom teachers by providing volunteers with complete activity instructions and materials for small-group and one-on-one instruction.
The kits also provide structured support to volunteers which helps to develop their confidence, build independence and strengthen their teaching skills. Each kit addresses a different ESL skill area, such as phonics, pronunciation or citizenship. Once the kits are assembled, teachers only need to provide volunteers with weekly vocabulary words or a copy of the reading text. Everything else that the volunteers need can be found in the kit. ESL Pull-Out Kits can be found on the MN Literacy Council website at mnliteracy.org/tools/ESLPull-OutKits.
Andrea Echelberger, ESL Training Coordinator
Minnesota Literacy Council