Schedule a Fall On-Site Volunteer Training Session Today!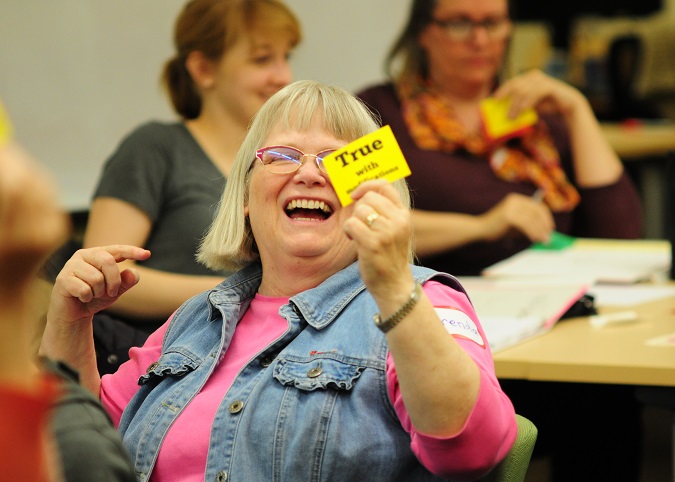 July 8, 2019
Schedule a Fall On-Site Volunteer Training Session Today!
Andrea Echelberger, ESL Training Coordinator
It's finally summer in Minnesota, which means that fall is just around the corner! Jump start your fall classes by scheduling an on-site volunteer training to prepare your volunteers to effectively support learners.
The Minnesota Literacy Council offers a wide variety of workshops for volunteers who work as one-on-one tutors, classroom assistants, and lead teachers. Workshops are available at the MN Literacy Council's main office, but programs can also request free on-site trainings where the trainer will come to your site and provide an interactive hands-on workshop tailored to the needs of your volunteers. All you need is 10 volunteers and chairs for them to sit on!
Popular training topics include: teaching conversation, learner-centered teaching practices, how adult brains learn language, and many more! Programs can also request a special topic, and have a new workshop developed just for them.
A full catalog of workshop options is available at https://mnliteracy.org/educators/adult-tutor-trainings.  Contact Andrea Echelberger at aechelberger@mnliteracy.org for adult ESL trainings, and Rob Podlasek at rpodlasek@mnliteracy.org for children's and GED trainings.
Andrea Echelberger, ESL Training Coordinator
Minnesota Literacy Council