Scholarships Available for MN Adult Ed Practitioners to Attend the MCTM Spring 2021 Virtual Conference!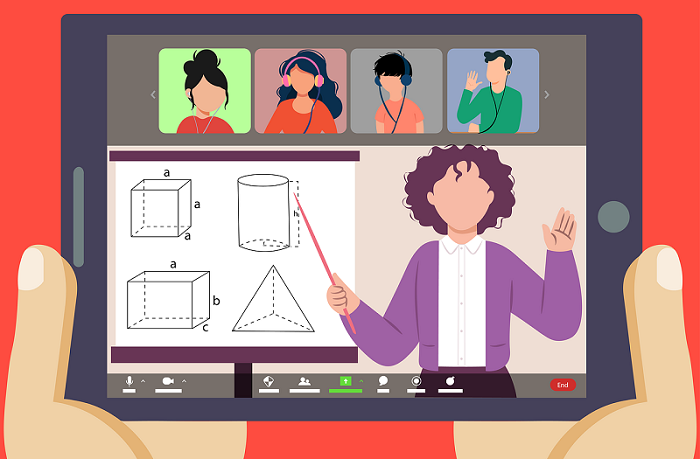 March 1, 2021
Scholarships Available for MN Adult Ed Practitioners to Attend the MCTM Spring 2021 Virtual Conference!
Lindsey Pust, Numeracy Coordinator
It's that time again! The Minnesota Council of Teachers of Mathematics (MCTM) Spring Conference is right around the corner. This year, it will be held virtually on April 16-17, 2021.
New to the MCTM Spring Conference?
The MCTM Spring Conference is a two-day event with national keynote speakers and workshop sessions led by math leaders at all academic levels (Pre K-12, ABE, and College), focused on a variety of math topics, teaching methods, resources, and more. This is a great opportunity to learn from and with your math colleagues!
This conference has quickly been added to the list of favorites by many ABE practitioners who have attended. It's a conference completely dedicated to math education. Teachers from Pre K-12, college, and adult education come together to talk about math teaching and learning. If you teach math/numeracy in your setting, you won't want to miss out! And this year's virtual format will make it even easier to join a strong community of math teachers from an even broader variety of contexts from all corners of the state.
MCTM Spring 2021 Virtual Conference schedule
Join your math colleagues virtually on Friday, April 16 at 5:00 pm for networking and social hour! Tracy Zager, author of Becoming the Math Teacher You Wish You'd Had, will deliver a live keynote presentation at 6:00 pm. (There will also be pre-recorded sessions available for your viewing on April 16.)
On Saturday, April 17, you can choose from several live concurrent sessions in addition to pre-recorded sessions. You will also have the opportunity to network with colleagues. The conference will wrap up with a live keynote presentation from Dr. Trena Wilkerson, NTCM's President, at 4:15 pm.
Conference Topics
In addition to a number of quality sessions provided by K-12 teachers about K-12 math content (which we all teach!), there will be an opportunity to attend sessions specifically addressing the needs of adult math learners. You'll see sessions led by seasoned ABE presenters focusing on conceptual understanding, fostering independent math learners, Desmos tips and more!
Conference Scholarships
ABE practitioners from across Minnesota can take advantage of this amazing opportunity, as ATLAS is excited to offer scholarships of $75 to cover the cost of conference registration. All you need to do is APPLY, and it's automatic: you'll receive the scholarship!
We encourage all those who are interested in attending the conference to apply for a scholarship. Let's build a strong showing at the conference this year and continue to expand ABE offerings at MCTM events in the future!
Hope to "see" you there!
2021 MCTM Spring Conference and Scholarship Information
Who: Practitioners who are dedicated to promoting the teaching and learning of meaningful mathematics for all students
What: 2021 MCTM SPRING CONFERENCE: Moving Forward
When: Friday-Saturday, April 16-17, 2021
Where: Virtually
Cost: $75
Keynote Speakers:
Friday: Tracy Zager
Saturday: Dr. Trena Wilkerson
Scholarships Available: $75
Eligibility: All Minnesota ABE practitioners, regardless of previous scholarships
Scholarship Application Deadline: April 16, 2021
Scholarship Application: APPLY HERE >>
To Learn More and to REGISTER: Visit the conference website (mctm.org/springconf.php) or check out the ATLAS Events Calendar
Lindsey Pust, Numeracy Coordinator
ATLAS