SiD & the Adult Literacy Hotline will Include Disability Accommodations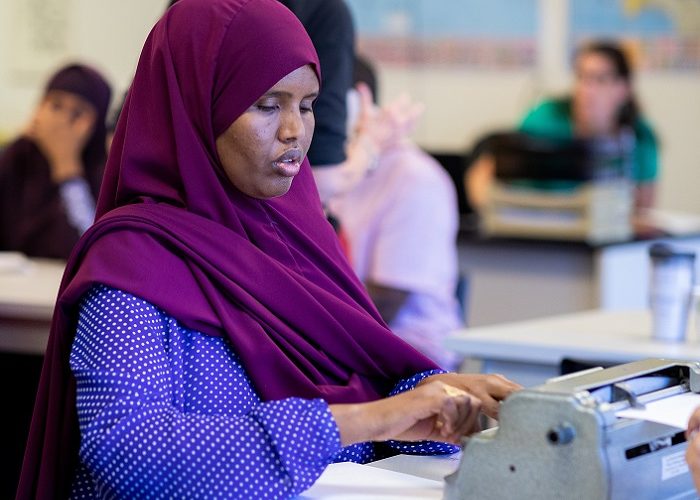 September 21, 2020
SiD & the Adult Literacy Hotline will Include Disability Accommodations
Andy Francis, Access Coordinator VISTA
Minnesota ABE strives to provide access to everyone who wants to learn, and connecting adult learners with programs has just gotten easier. Literacy Minnesota, PANDA and Urban Planet are teaming up to co-present a webinar announcing new disability accommodation search options integrated into SiD and the Adult Literacy Hotline.
These expanded search options will allow your ABE program to add currently offered accommodations and give adult learners more access to seek available accommodations. New search options include accommodations for blindness or low vision, deafness or hearing loss, brain injury or stroke, and accessible buildings. Join us on Tuesday, October 6 from 2-3 pm to learn more about these exciting new resources available to your ABE program.
Our speakers include:
Andy Francis of Literacy Minnesota will discuss the impetus behind the recent accessibility updates, how they will positively impact learners and discuss his work to make ABE programs and training more accessible and inclusive for learners and volunteers with disabilities.
Kelly Rynda of Literacy Minnesota will give an overview of the Adult Literacy Hotline and it's search features.
Wendy Sweeney of PANDA will share the wide range of disability resources and services available to ABE programs statewide.
Jenny Schlukebier of Urban Planet will answer all of your SiD related questions.
The new disability accommodation search options is one of many initiatives Andy Francis, serving as Access Coordinator VISTA at Literacy Minnesota, has spearheaded to create more inclusive and supportive services for learners and volunteers in ABE throughout the state of Minnesota.
To learn more about the upcoming webinar or other accessibility efforts, contact Andy Francis at afrancis@literacymn.org.
Andy Francis, Access Coordinator VISTA
Literacy Minnesota