Social Justice in Education Certificate Program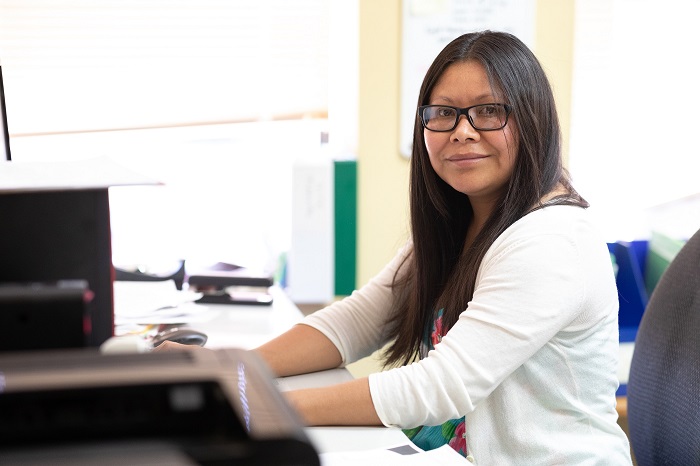 October 12, 2020
Social Justice in Education Certificate Program
Andrea Echelberger, ESL Training Coordinator
At Literacy Minnesota, the pursuit of educational equity is at the center of everything that we do. We strive to foster equitable learning environments for all by providing development opportunities to our volunteers and supporters. The FREE Social Justice in Education Certificate Program is an opportunity for ABE teachers and volunteers in Minnesota to increase their awareness of social justice issues that impact the field of education and society.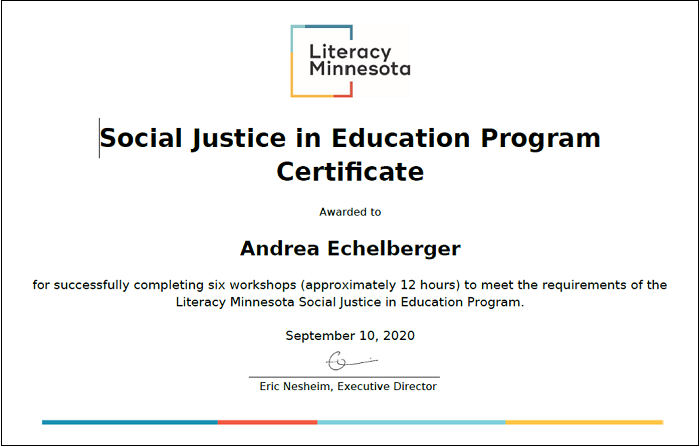 Participants who earn their Social Justice in Education Certificate will:
Help gain awareness of the cultural experiences of learners and other community members, especially related to racial, ethnic, linguistic, religious, socioeconomic or gender differences;
Be equipped with resources and tools to advocate for important issues that affect literacy and the communities served;
Be provided continuous learning opportunities to help make positive, informed and equitable decisions in the community.
To earn the certificate, participants must attend six different Literacy Minnesota Social Justice in Education webinars, including Racial Equity 101. These workshops are designed for attendees to understand themselves within a cultural context and develop methods for building learning environments where all identities are affirmed and included. The certificate program and webinars are free and open to everyone.
Upcoming Social Justice in Education webinars include:
More will be added each month. Check the Literacy Minnesota Training Calendar for all upcoming Social Justice in Education webinars.
Andrea Echelberger, ESL Training Coordinator
Literacy Minnesota