Summer Training Options for Busy Volunteers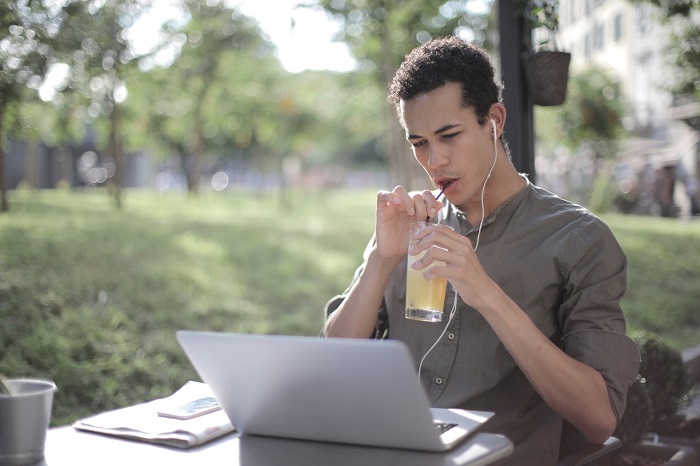 May 23, 2022
Summer Training Options for Busy Volunteers
Meghan Boyle, Tutor Training Coordinator
Whether they be retirees, professionals or university students, many volunteers are very busy people. They may tell volunteer coordinators that they don't have the time or the right availability in their schedules to complete training, especially in the summer months when people in Minnesota like to get outside. Good news! Literacy Minnesota's Volunteer Training Department is in session this summer with great options to help volunteers get training.
Core Training Modules are now available as recordings!
The four core training modules that are the basis of our Volunteer Foundations Training are now available as recordings that can be viewed at volunteers' convenience. Get a refresher on required training and click on the Video Trainings tab to register and get access to the recordings, slides and reflection forms.
Viewing a recorded training and completing its corresponding reflection form takes about two hours and earns participants two CEUs. Preliminary feedback shows that volunteers really appreciate this convenient, on-demand option, and the reflections show deep engagement with the content. Volunteers can mix and match live webinars with recordings and take the core modules in any order.
Daytime Core Training Module Series offered in June
The vast majority of our live webinar core module training sessions are offered in the evening. For those wanting a live virtual session that doesn't conflict with peak grilling and porch-sitting hours, we are offering a daytime core module training series in June on Wednesdays from 1-3pm. Volunteers can see dates and times and register on the events calendar on the Literacy Minnesota website.
 Exciting Diversity, Equity and Inclusion (DEI) webinars in June and July
To better serve the diverse learners in Adult Education, to fulfill targeted training requirements of the Volunteer Foundations Training Program or to earn the Equity and Cultural Awareness in Education Certificate, volunteers can opt to take one of two upcoming DEI targeted trainings:
 Several Targeted Training Modules are available as recordings
After getting your refresher on required training from our Volunteer Foundations Training page, you'll be reminded that volunteers need to take targeted trainings in addition to the core modules. Several of these targeted trainings are available as recordings. View the options for recorded targeted trainings and register for them on the Video Trainings tab on the Volunteer Trainings page.
Please share any or all of these exciting and flexible summertime training options with your volunteers!
Meghan Boyle, Tutor Training Coordinator
Literacy Minnesota