The Change Agent: Upcoming Webinar and Call for Articles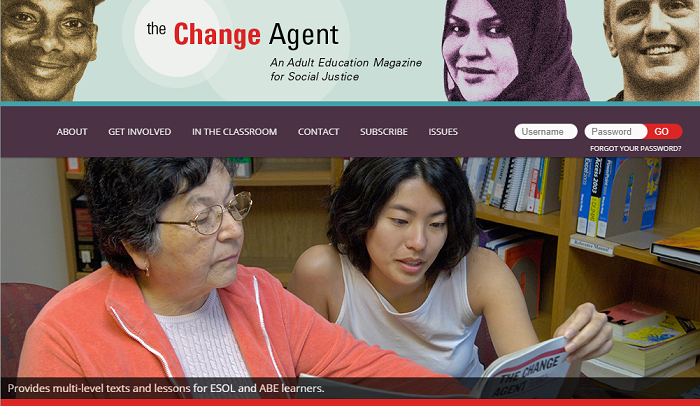 March 4, 2019
The Change Agent: Upcoming Webinar and Call for Articles
Cynthia Peters, Editor of The Change Agent
Marisa Squadrito Geisler, Operations Manager
Join Cynthia Peters, editor of The Change Agent, for a FREE one-hour webinar introducing the Indigenous Peoples issue of The Change Agent on Thursday, March 14 at 11:00 a.m. CST.
The webinar is FREE but you must register here.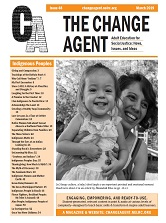 Come and get:
A tour of this fantastic teaching tool that helps teachers teach to the standards in the context of moving, relevant, and engaging content.
Access to additional special materials Cynthia generated for this issue that are particularly relevant to high-beginner and low-intermediate learners.
An introduction to the new Call for Articles: the theme is Play. Find out how to support your students to write for an authentic audience, along with insider knowledge about what kind of content we're looking for at The Change Agent!
NOTE: The article submission deadline is May 3, 2019, and students receive $50 if their piece is published!
Can't attend the webinar during the specified time? Register anyway, and you will receive a link to a recording of the webinar, along with a PDF of the materials.
More about The Change Agent
The Change Agent is a biannual magazine for adult educators and learners published by the New England Literacy Resource Center (NELRC) at World Education. Their mission is "to provide a low-cost teaching resource that features writings by adult learners and inspires adult educators and learners to make civic participation and social justice part of their teaching and learning. Each issue explores a different topic through student writing, news articles, opinion pieces, classroom activities, poems, graphics, and cartoons. Our website includes many additional resources, including audio versions of articles, leveled texts, links between specific Change Agent articles and the College and Career Readiness Standards, and extra resources for each issue." (excerpted from https://changeagent.nelrc.org/about/)
Cynthia Peters, Editor of The Change Agent
World Education
Marisa Squadrito Geisler, Operations Manager
ATLAS