The Magic and the Mountains of Adult Career Pathways Curriculum Design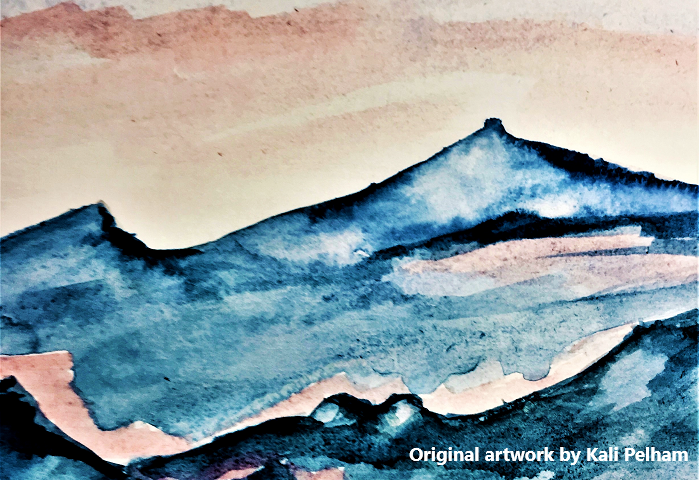 January 21, 2020
The Magic and the Mountains of Adult Career Pathways Curriculum Design
Kali Pelham, Hillside Adult Education Center
As ABE teachers, we want our students to gain skills and knowledge that will lead to employment opportunities. Adult Career Pathways (ACP) courses bridge classroom learning to career opportunities. You may be interested in developing an ACP course, but not know where you should start and where you can find the resources you need. You may feel overwhelmed by the idea of creating an entire curriculum with limited time and resources available to you. The good news is that there are great resources at your fingertips and guidance for each step of the journey up this course design "mountain".  I'll share my own experience with you, what I learned, and some tips to design an ACP course that will serve your students well.
Choosing Which Adult Career Pathway to Offer
I began my ACP curriculum-writing journey in fall, 2018. My program manager researched potential career pathways that would make sense for our ESL students and reached out to community partners. Fortunately, we were able to partner with, including the largest healthcare employer of our region. We decided to offer a healthcare career pathway course to our ESL learners.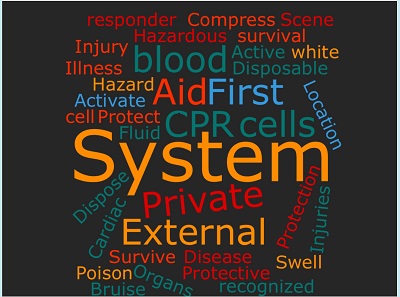 Why did we choose healthcare? According to economic development data, healthcare is a high need field in our area. For example, our region's largest healthcare provider currently has 150 nursing assistant positions posted (https://www.centracare.com/careers/). Additionally, the field of healthcare is a source of stable employment with opportunities for advancement. For example, students could begin as personal care assistants (PCA). Next, they could become certified nursing assistants (CNA). Once a diploma or GED is earned, a CNA can pursue Licensed Practical Nursing (LPN) and Registered Nursing (RN) pathways with significantly higher pay and benefits. Our course would be an on-ramp for our students to enter the field of healthcare.
ATLAS Course Design Template — Your Map up the Mountain
Similar to climbing a mountain, curriculum-writing is a process that takes effort over an extended period of time. If you were climbing a mountain, you would need a map. If you are planning a curriculum, you can access a very helpful 10-step "map" to guide you through the course development process provided by ATLAS ACP Course Design Guidelines & Template. Following this design template helped me avoid wasting time back-tracking while helping me gauge my progress as I moved through each step of my journey.
The Challenge of Limited Resources
The reality of limited resources is a challenge for all teachers. We only have a finite amount of available time and finances to develop curriculum, lesson plans, and materials. This was my biggest challenge as a new ABE teacher juggling two part-time teaching assignments, family needs and a full schedule. Dedicating a few hours a week to writing, maintaining realistic expectations, and accepting imperfections were key to my being able to make progress.
During the fall semester, I developed my objectives, aligned those objectives with MN ABE content standards, planned assessments, selected key learning materials, and mapped out a scope and sequence for the upcoming spring semester. Using a timeline and working at a steady rate prevented me from becoming overwhelmed. Just like climbing a mountain, writing my curriculum involved slow, steady steps forward.
The Magic of Support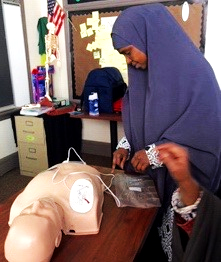 Along the way, I discovered the magic of support. It is one thing to intend to develop an ACP course and another thing to produce it. Since it is a challenging and complex process, having the support and accountability of peers and a facilitator was essential for me. Accountability with a timeline served as a strong motivator to follow through on my plan. If you know when you will offer your ACP course, you can develop an approximate timeline and ask a fellow teacher or your manager to check in on your progress at pivotal times. You may also contact ATLAS about finding a mentor/coach to support you through your course design process. There is also an ACP Schoology group, available for you to ask questions, get resources, and connect with others doing ACP course design work.
The Magic of Shared Resources
Over fifty existing ACP curricula are available for free in the ATLAS website's ACP resource library. I found exemplar ACP healthcare curricula which inspired my own work. It was very helpful for me to find materials with well-defined objectives, relevant assessments, developed lesson plans and materials created by other ABE instructors. Because others had already been on my path, I was not alone.
The Magic of Constructive Feedback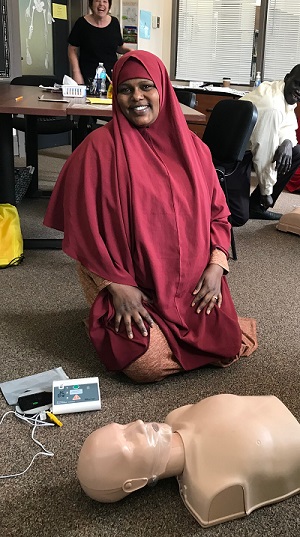 Quality career pathway courses are developed in close consultation with trainers and employers in the target career field. I relied on local nurse trainers to provide direction on what skills and competencies they would want covered in a course that would bridge to CNA jobs. Their feedback guided my planning. For example, using abbreviations and specific medical terms in a medical setting is essential for accurate communication, so I created a unit on basic medical terminology.
As I planned my objectives, I received feedback from ATLAS's ACP course design trainer on honing objectives to be clear and measurable. For example, "Students will learn medical terms," isn't measurable. Instead, "Students will compare and contrast key medical terms using a Venn Diagram" is much more specific. Clarifying my objectives made planning specific assessments much easier. Having clear objectives for instruction enabled me to choose learning activities and create materials that would best help students reach the learning objectives.
The Magic of Teaching
Honestly, I enjoy teaching students more than writing curriculum. After a semester of planning, I taught my first ACP course. My students' fascination with learning about the human body, health and healthcare careers was inspiring. Likewise it was rewarding to facilitate students in earning CPR, AED and First Aid certificates, gaining life-saving skills and beginning their path towards a healthcare care.
Final Thoughts
Essential steps in my curriculum writing journey were to access ATLAS curriculum planning resources, accountability and support, set a realistic timeline, consult with career experts, clarify objectives, and let go of perfectionism. This enabled the process to move forward, resulting in a new curriculum to use with my students and to share through the ATLAS website here: English for Health, First Aid and CPR Certification.
While the task of curriculum writing may seem monumental, it can be magical, with shared resources, support and collegial feedback.  When students gain skills to obtain a meaningful career, that's the real magic!
Note: Students graciously granted permission for use of their photographs in this article (December 2019).
Kali Pelham, Hillside Adult Education Center
Sauk Rapids ABE