The Sudden Pivot to Move Adult Career Pathways Classes Online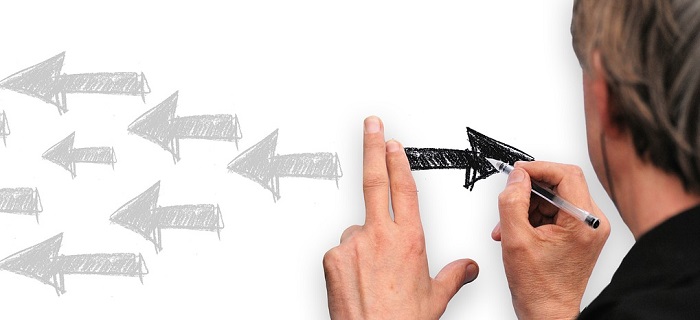 June 2, 2020
The Sudden Pivot to Move Adult Career Pathways Classes Online
Alison R. Wilcox, Career Pathways Coordinator / ESL Instructor
Covid-19 restrictions have caused all of us in Adult Basic Education to suddenly pivot from face-to-face classes to online classes. This includes our Adult Career Pathways (ACP) programming.  Some of us in ACP had to cancel a class or two either because we were not prepared to shift suddenly to an online format using synchronous and asynchronous means, or we could not continue the hands-on skills portion online. I will refer to the immediate shift as "Emergency Remote Teaching", which academics are now distinguishing from "Online Teaching".
Emergency Remote Teaching
Emergency Remote Teaching means that in a crisis situation teachers and students must quickly shift to teaching and learning content through a strictly remote format. There is no time for teachers to learn about how to design thoughtful online/hybrid classes or to prepare students for this. Furthermore, many districts have their own regulations on what tools and platforms adult schools can use.
At Metro South ABE, we have a collection of online and communication tools we must adhere to. This does not always fit the needs of our students who are often not yet ready with tech devices/Internet, digital literacy, and English language proficiency. Most of our students have only their cell phones, which is not ideal, and many are busy helping their children at home or concerned about health or employment issues.  We have lost about 25-50% of our students, however, we managed to keep many of our students learning and complete their classes online.
Metro South was fortunate because all our teachers previously had training in Google Classroom, which made the pivot easier. Our Career Pathways teachers already had some content in Google Classroom – a basic learning management system (LMS), and they were able to add more content, quizzes, and Google Meet sessions. For example, the Medical Terminology class had  5 dedicated students who finished with a B or better to earn 2 articulated credits to Hennepin Technical College. Our ESL and Career Development class has 15 out of the original 25 students who regularly participate in creating and giving presentations via Google Meet. Four NA Prep students finished the class and are eligible for our Nursing Assistant/Home Health Aide class next December. Finally, our CDL class currently has 5 students, most of whom will apply to our district as school bus drivers.
In addition, there are other supports for students and teachers. For example, our career navigator is available to meet with students remotely, and we also created a digital repository of Covid-19 community resources and online teaching resources on our Staff Resource Site (Google Site). All of us in ABE are doing our best in these difficult circumstances to keep moving our students forward into a better life and career.
Careful Design of Online Classes
In contrast, the deliberate, thoughtful design of an online class takes time – time needed to educate teachers in best practice for online design, and time needed to build the class. Metro South has recently started building hybrid courses in Canvas (an LMS) for the Office Support class and CDL class to get time-on-task proxy hours once approved through the MN ABE Distance Learning (DL) team. A team of 3 have been meeting weekly to review best practice online course design and to support Canvas class development. It is estimated that a good online course involves 4-6 months of design; however, the ABE structure is not set up yet to offer the time and pay teachers needed to design good online courses.
Best practice in online class design involves using the principles of Universal Design for Learning (UDL). UDL encompasses many elements such as accessibility and assessment but at the heart of it is designing courses to include:
Multiple Means of Representation

multimedia and student support
graphics, video, audio to accommodate different learning styles and keep student engagement
Multiple Means of Engagement

student interest
student choice
challenge but without barriers
honors the student process of learning
Multiple Means of Action and Expression

students demonstrate what they know in different ways
assignments with options for expression
access learners background knowledge
provide a model or example of the assignment product
offer targeted and timely feedback with a positive tone
The design of the course is "the teaching". In other words, it is the experience of the learner through the design of the class as well as the frequency and type of feedback from the teacher that is important. Students should experience that they are constructing their own learning, not just "test and drill".
In addition, the social-emotional component that is conveyed normally through face-to-face classes must be built into the online class through class discussions, positive feedback, and collaborative type interactions amongst students. Careful design is a process of getting the building blocks in place first by creating your (welcome) home page, weekly modules with learning objectives, welcome week pages, multimedia content and assignments, and formative assessments. Once the framework is set, you can go back to refine the class when needed.
Moving forward
Although there is so much uncertainty about how we will continue to serve our ABE students in an equitable way through this next year, there remains much promise to continue distance learning (DL) options for students. Going forward, we need to look at how ABE can organize to create systems to possibly provide:
access to 1- 2 sophisticated learning management systems (LMS) – time on task
professional development on best practice (UDL) in online teaching and design
time and compensation for building online courses
a good online design rubric that accommodates ESL learner needs
a means to share online courses and ideas (more efficient use of time and funds)
student access to devices and the internet
a needs assessment (online readiness), onboarding and orientation for students in the LMS
options and design to make DL accessible to low literacy learners
I am optimistic that we can make the pivot to effective and engaging online courses. We are Minnesotans after all.
Alison R. Wilcox, Career Pathways Coordinator / ESL Instructor
Metro South Adult Basic Education