To "Packet" or Not to "Packet"? That Isn't the Question.
April 20, 2020
To "Packet" or Not to "Packet"? That Isn't the Question.
Kristine Kelly, ATLAS Literacy & ELA Coordinator
Lindsey Cermak, ATLAS Numeracy Coordinator
People have all kinds of feelings about learning packets. Some of those feelings are positive, and some are NOT so positive. We personally don't think that packets are a "good" or a "bad" instructional tool. It's not quite so simple because there is a continuum of packet instruction from "busy packets" to "power packets" with a lot in between. In this two-part article, we will take a look at learning packets and share some best practices we've collected from twenty-five teachers around the state. These teachers work in a variety of contexts: they have a mix of schedules, student levels (including English language learners), resources, technology know-how, and time to prep.
Why Learning Packets?
Packets are not a new phenomenon. How many of us over the years have had a student show up to class and say, "I can't stay for class. Can you give me something to work on?" The reality is that many teachers and programs are putting learning packets together right now to mail to students or to have on hand for pickup.
There are several reasons teachers put together packets for students to work on:
Students have to stop out of the program for travel, work, or life challenges.
A teacher has multiple levels in one room and no instructional support.
Some students prefer to work independently and with paper.
Students may have little or no technology (or tech skills).
Teachers have access to good online resources that students may not.
There are no textbooks, or they are not affordable.
Students want or need a lot more practice of a particular skill or concept.
Whatever the reason teachers use learning packets, in general the goals are to keep students connected to a class or program and engaged in some kind of learning.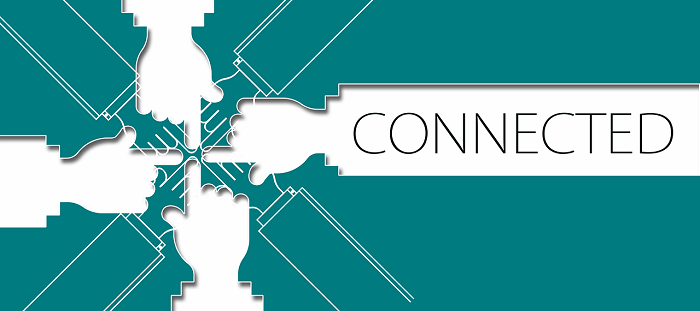 Some "Nuts and Bolts" of More Effective Learning Packets
According to the teachers we surveyed, tips like these can transform a group of tasks from a stack of worksheets or handouts to a more connected unit of instruction.
Include very clear instructions for the student. These instructions may include a cover page with a description of tasks, checklists for students to track progress, a short list of "I can" statements and a personal message of encouragement to the student. Include a handwritten note on the packet to increase a feeling of connection for the student. Make sure your contact information is prominent in the beginning of the packet, including options for students to return work, such as email, snail mail (include a SASE if appropriate), texts, drop-off, phone pictures, etc. Here is a great example from Elizabeth Bennet at Takoda GED & ABE.
Organization of the packet should follow a similar structure to your face-to-face lessons. Keeping a familiar style and process increases a sense of comfort for a student. If you usually do a warmup or a review of previous material, make space to do the same in a packet. If you generally have students do a quick write during a lesson, give some space for a student to do so at home in the packet. If you tend to do quick formative assessment regularly, include it in the packet.
Consider prioritizing review as part of the packets to solidify what students have been learning. Then break apart new learning into small chunks with an entry-level activity followed by a more intermediate activity and finally a more advanced activity.
Whatever you do in a face-to-face lesson, break it down more for a packet. Several teachers suggested that you might cut a normal face-to-face lesson in half. The goal is to help students feel a sense of accomplishment in finishing things. Separate instruction into sections to make tasks feel doable to students. Give them space to record questions they have while working so they can bring them forward in a check-in meeting.
Include answer keys so that students can check their work, especially if they don't have much contact with the program for a time. Students can make sure they're on the right track and if not, they can reach out for help before they get too confused. Also make sure to include all the materials students will need, or make sure that students will have what they need to complete the content of the packet, including websites, passwords, and a reminder that they can use dictionaries and calculators on their phones.
Include any "office hours" you set where you and students can check in by phone, text, virtual meeting, WhatsApp, FaceTime, etc. Checking in with students is an important part of working with packets. We need to provide opportunities for them to ask questions, request additional help, discuss what they're learning, or to just feel connected to you.
Unless students have no access to technology (which is a reality), incorporate opportunities for students to interact with distance learning platforms, online websites, phone apps, video, and/or audio as part of the learning packet. The more online learning is contextualized with what students are learning in class or in a learning packet, the more likely they are to engage with and feel comfortable with using the technology.
The question isn't whether learning packets are "good" or "bad" for instruction. Instead, a key question we should ask ourselves is this: Is what I am giving students contributing to learning or merely keeping them busy?
In Part 2 of this article, we are going to take a closer look at the above key question and at some ways we can take "busy" packets and turn them into "power" packets that directly support student learning.
Kristine Kelly, ATLAS Literacy & ELA Coordinator
ATLAS
Lindsey Cermak, ATLAS Numeracy Coordinator
ATLAS